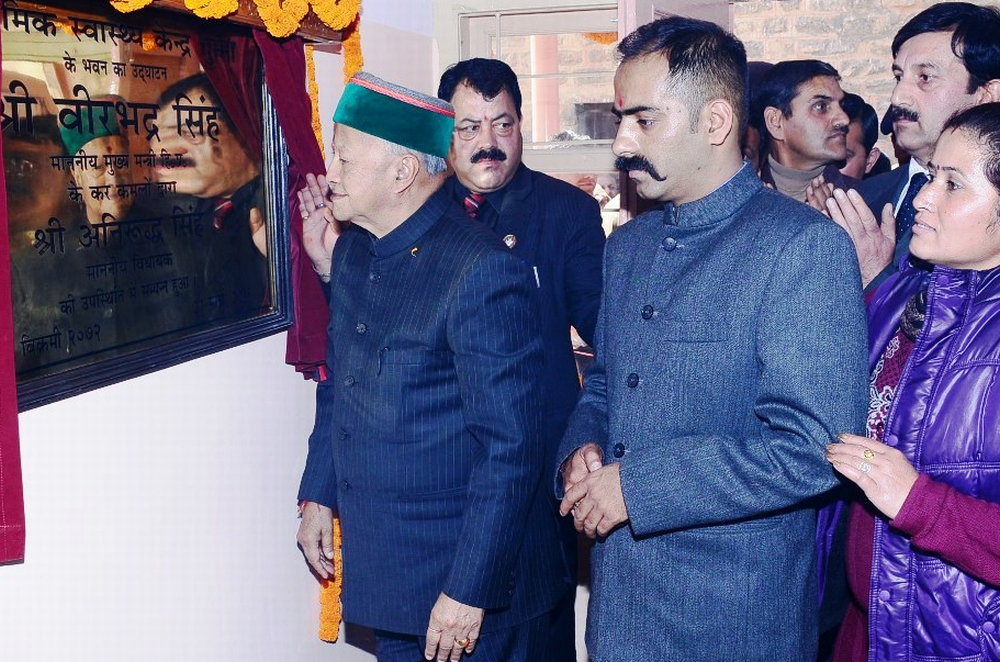 To create self-employment opportunity for the youth of the State, the Himachal Pradesh Government is working on formulating a new entrepreneur development scheme.
Chief Minister Virbhadra Singh, in a public meeting at Gumma in Shimla rural constituency today, said that as opportunity of employment in Government sector are limited and thus the Government was emphasizing to provide training to the youth in different trades so as to create self-employment opportunities for them.
To provide appropriate skill development courses and industrial training under 'skill on a mission mode', as announced in the budget recently, the state government also setting up a HP skill Development Corporation in the State.
The Chief Minister said the state government was providing commercial training to the youth under Rs. 500 crore Skill Development Scheme alongwith allowance and would open more Industrial Training Institutes (ITI's) in the State.
He said that a new engineering college was also being opened at Kotla in Jeuri so that the youth from the far-flung and tribal areas could get an opportunity to pursue engineering studies.
The Chief Minister inaugurated Rs. 44 lakh Primary Health Centre at Gumma and Rs.6.50 crore ultra modern pre-fabricated 50 bedded Civil hospital at Sunni constructed by Synergy Thrislington Company.
He also laid foundation stone of 66 KV electric Sub Station at Sadhora and Lift drinking Water Supply Scheme at Baldeyan.
Irrigation and Public Health Minister Vidya Stokes, MPP and Power Minister, Sujan Singh Pathania, Anirudh Singh, State Youth Congress President Vikramaditya Singh were also present on the occasion amongst others.