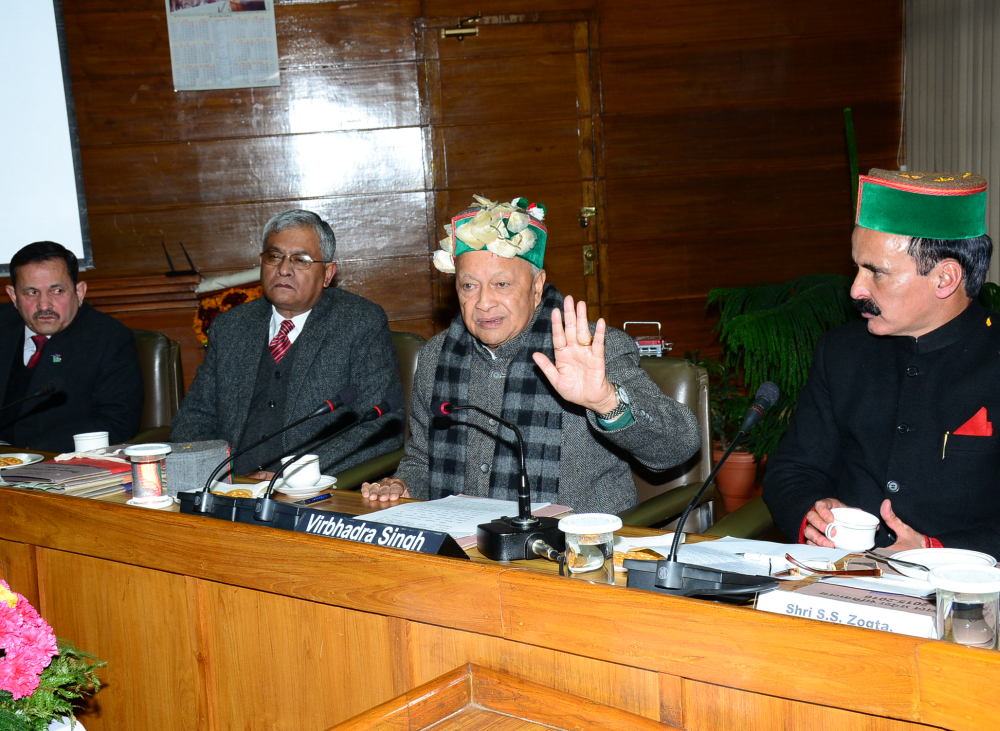 Himachal Pradesh Chief Minister Virbhadra Singh has announced seven percent dearness allowance to the employees of the State government. The enhanced dearness allowance will be due from July 2014 and arrears will be deposited in the provident fund of employees' upto March, 2015. This would put an extra burden of Rs 300 crore on the State exchequer.
In a Joint Consultative Committee (JCC) meeting of State Employees Federation, CM also announced enhancing the income limit to Rs. 1.50 lakh from the present Rs. 1.25 lakh for granting jobs on compassionate grounds.
The Chief Minister also ensured to consider the demands of the employees of the Rogi Kalyan Samitis sympathetically.
He said the State Government had always been considerate towards the demands of the employees despite financial constraints and had always been fulfilling their genuine demands. The State government was committed to regularize the daily wagers in a phased manner and those who had completed seven years as daily wagers were being regularized. Similarly, the contractual employees completing six years in service were also being considered for regularization.
Commenting on the Punjab Pay Commission, Chief Minister said that the State Government only follows the Punjab Pay Commission in respect of the financial benefits to the employees and not the announcements made by cabinet sub-committees or any other boards and corporations formed by the Punjab government to lure its employees during elections, thus the employees should understand the same he added.
He urged the employees for same co-operation they had been extending since last two years to the Government and assured them that all the genuine demands of the employees would be considered sympathetically.
S.K.B.S. Negi, Principal Secretary (Personnel) conducted the proceedings of the meeting.
Chief Secretary P Mitra, Additional Chief Secretaries, V.C. Pharka, Tarun Shridhar and PC Dhiman, Principal Secretaries, head of departments, S.S. Jogta, President HP State NGOs Federation, Gopal Sharma, General Secretary of the HP State NGOs Federation, other NGOs leaders from districts were also present on the occasion amongst others.