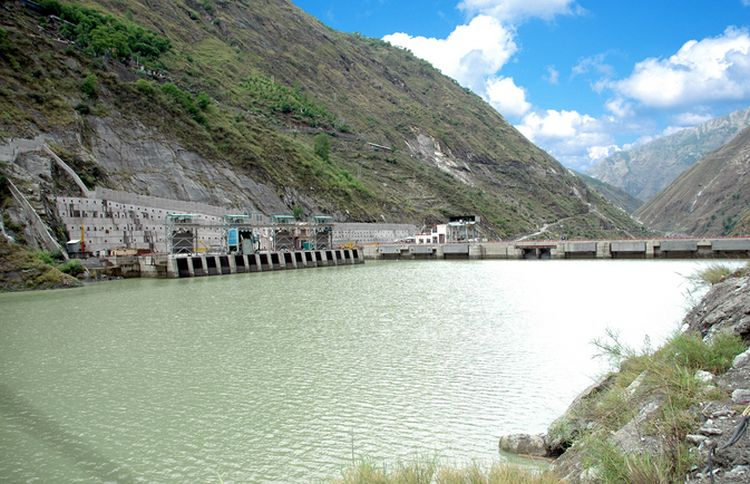 The 412 MW Rampur Hydro Electric Project of SJVN Limited, constructed on river Satluj, commissioned its sixth and last 68.67 MW unit today at the project's power house located at village Bayal in district Kullu. The first unit of Rampur HE Project was commissioned on 20th March 2014.
CMD, SJVN R.P. Singh informed that all the six (6) vertical axis Francis turbine units each of 68.67 MW will generate 1770 million units of electricity per annum, 30% of which will be supplied to home state Himachal Pradesh, in addition to 12% free power.
SJVN will supply remaining power to the northern grid states namely Haryana, Himachal Pradesh, J&K, Punjab, Rajasthan, Uttar Pradesh, Uttarakhand, Chandigarh & Delhi.
The Rampur Hydro Electric Project is a second stage development of the up-stream India's largest 1500 MW Nathpa Jhakri Hydro Power Station owned and operated by SJVN Limited. The Rampur Hydro Electric Project is a unique scheme which will operate in Tandem with the Nathpa Jhakri Power Station utilizing its tail water. The project has a 15.177 km long 10.50m dia Head Race Tunnel, and surface Power House having six (6) vertical axis Francis Turbine units of 68.67 MW each. Other features of the project include a 165m deep 40m dia Surge Shaft and a 54m long 10.5m dia Tail Race Tunnel with an open channel. The project has three (3) Penstocks of varying lengths bifurcating near the Power House to feed the six (6) generating machines.
On this occasion CMD and other Directors appreciated the efforts made by all the members of team SJVN in general and of Project team in specific in expediting construction of the project in the face of a host of geological surprises encountered as well as implementation of the unique parameters of tandem operations.