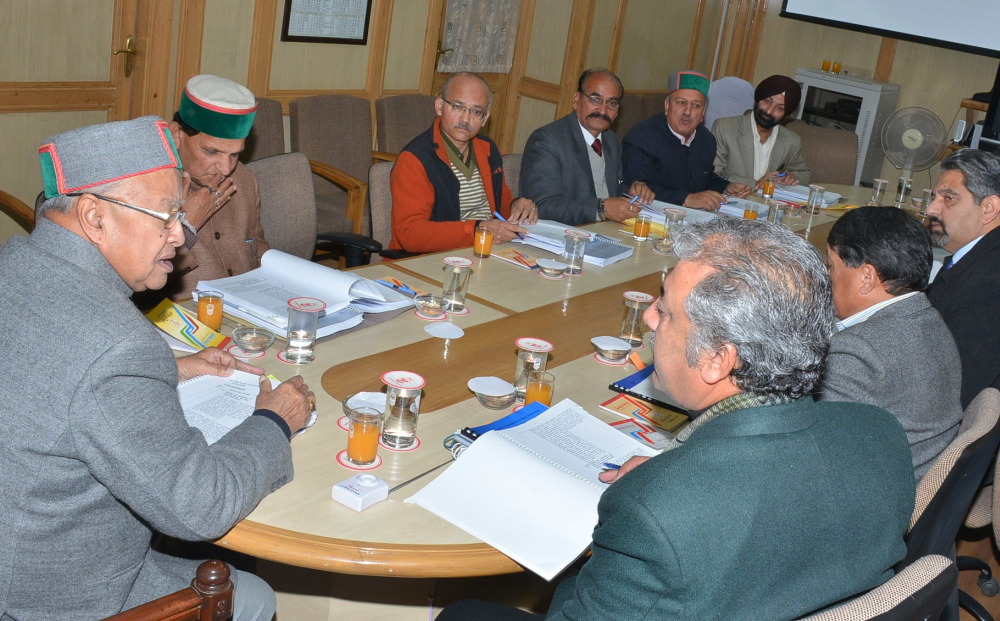 The Board of Director, Himachal Pradesh Tourism Corporation (HPTDC) in its meeting held today decided for amendment in R&P Rules to provide 35% quota for promotion of utility workers in sub-discipline of Kitchen, House keeping and Food and Beverage (F&B) of the catering discipline having five years of regular service on the basis of seniority and merit and to fill posts of trainee cooks, trainee housekeeping, trainee reception from within the remaining in-house cadre.
Chief Minister Virbhadra Singh suggested for categorization of the posts to benefit the utility workers.
It was disclosed that an 'Axisrooms' Channel Manager has been selected for distributing room inventory to online travel agents for online booking of the HPTDC hotels. The work for development of the web services for integration of HPTDC properties with the M/s Axisrooms has been started and soon software would be developed for integration process of HPTDC.
A decision was taken to hire some professional agency for maintaining gardens and lawns of various units of HPTDC and to further train the existing gardeners.
The Chief Minister directed for early completion of projects of the Corporation. It was also decided to wait for the State geologist report before beginning the construction work of Hotel at Manikaran in district Kullu.
The Board decided to take steps to take possession of Hotel Mandav in Mandi and after going through minor repair and renovation works it should made operational.
The Board was apprised that for constructing a hotel at Una, a letter has been sent to concerned Deputy Commissioner for selecting a suitable land for the purpose so that the work may be carried out soon.
Chief Parliamentary Secretary, Mansa Ram, Vice-Chairman HPTDC Harish Janartha, Additional Chief secretary, V.C. Pharka, Director, Tourism Mohan Chauhan, Members Board of Directors, HPTDC were also present on the occasion amongst other officers of the department.