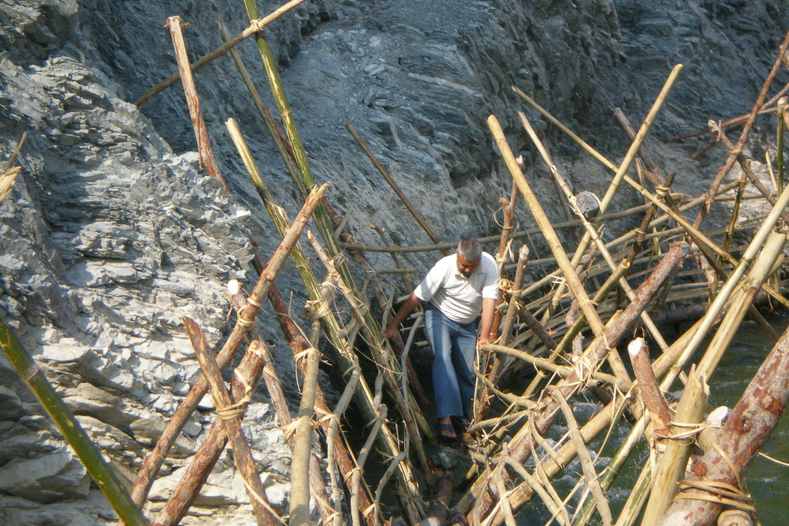 The hydro power major SJVN Limited and the Government of Bhutan has signed Share Holders Agreement for implementation of 600 MW Kholongchu Hydro Electric Project in Bhutan.
The Share Holders Agreement was signed by R.P. Singh, CMD, SJVN and Dasho Chhewang Rinzin, Managing Director of Druk Green Power Corporation in the presence of Lympo Norbu Wangchuk, Minister for Economic Affairs, Dasho Sonam Tshering, Secretary, Ministry of Economic Affairs, Gautam Bambawale, Indian Ambassador to Bhutan and Mukesh Jain, Joint Secretary (Hydro), Ministry of Power, Govt. of India and officials the Kholongchu Project, SJVN, DGPC and officials of the Royal Govt. of Bhutan.
This is the first Hydro electric project being developed by a Joint Venture Company of Public Sector Undertakings of both the Governments, to be implemented in Bhutan, under Build, Own, Operate and Transfer (BOOT) model. Earlier, the Inter Government (IG) Agreement between Royal Govt. of Bhutan and Govt. of India had been signed on April 22, 2014 for execution of four hydro electric projects.
The 600 MW Kholongchu HE Project being implemented by SJVN in joint venture with Druk Green Power Corporation Limited is a run of the river scheme located on Kholongchu River in Bhutan. On completion the project will generate 2568.52 million units of energy in a 90 percent dependable year (with 95 percent machine availability.
The project is estimated to cost Rs. 3868.87 crore which will be shared in the ratio of 50:50 by the two joint venture partners and in terms of the agreement the joint venture company shall provide 12 percent of the saleable energy to the Royal Government of Bhutan free of cost as Royalty Energy during the first 12 years of commercial operations, and 18 percent thereafter for the remaining concession period.
SJVN Limited and Druk Green Power Corporation Limited shall have equal shareholding in the joint venture of the Company. In terms of the agreement the project shall be financed under a debt equity ratio of 70:30. For the 70 percent saleable energy generated, long term Power Purchase agreements shall be entered into with the beneficiaries and the balance power shall be sold through market mechanism.
CMD, SJVN, R.P. Singh said that an agreement for preparation of DPR for the Kholongchu HE Project had been signed between SJVN and Royal Govt. of Bhutan on 22 December, 2009. The DPR prepared by SJVN has already been approved by the Central Electricity Authority, Govt. of India and Royal Govt. of Bhutan. Major works on implementation of the Project are likely to commence soon. R.P. Singh assured that the project shall be constructed on a fast track mode and monitored constantly for timely completion.
The Foundation stone of the Project had been laid by Prime Minister of India Narendra Modi, in the presence of Dasho Tshering Tobgay, Prime Minister of Royal Kingdom of Bhutan, during his maiden visit to the Country.