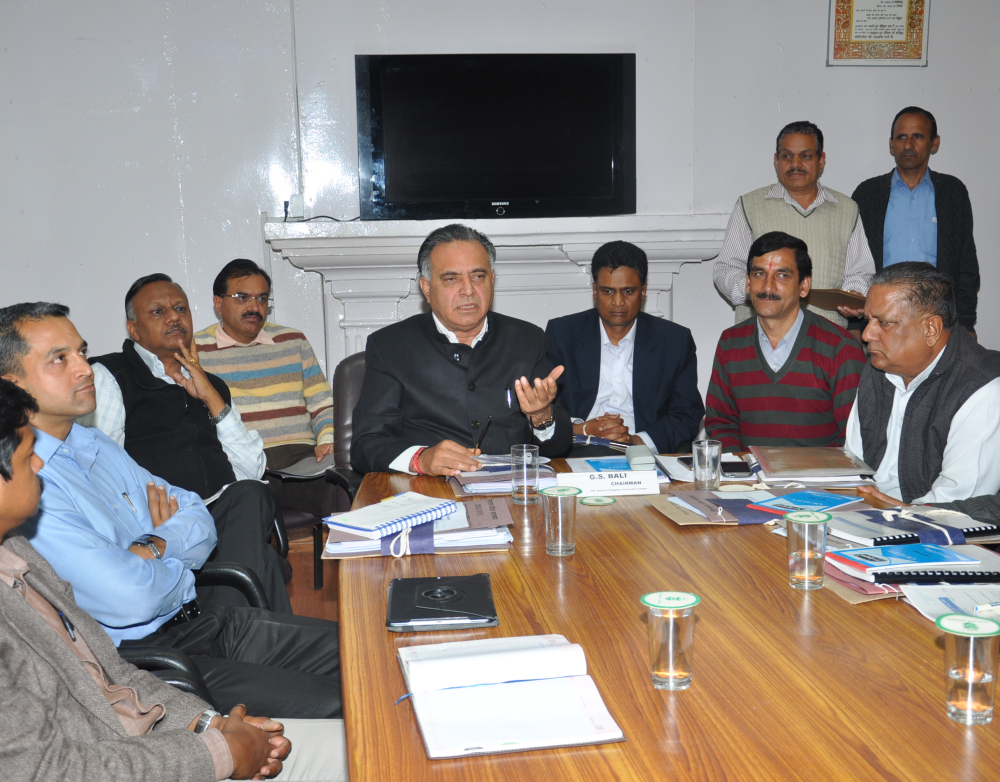 Himachal Pradesh Transport Minister G S Bali has announced 10 per cent Dearness Allowance (DA) to Himachal Road Transport Corporation (HRTC) employees with effect from January, 2014.
Minister, while talking to the media personnel, revealed that the Transport Department had released an amount of Rs 7.07 crore to pay arrears to employees.
Bali further informed that the Transport Department had also released an amount of Rs 9.82 crore to settle old cases of pensioners and Rs 2.35 crore for cases of new pensioners. Beside that the department has also released Rs 32 crore to pay employees overtime dues and had also decided to settle 257 cases of pension related cases of employees.
Transport Minister further asserted that the department has directed HRTC Managing Director to provide uniform to contractual employees on the lines of regular employees.
Bali urged the employees to serve the people sincerity and asked them to contact him directly regarding any complaint. However, he also warned to take strict action against those who were misleading employees.
Bali, who is also holding the charge of Food and Civil Supplies announced a bonus of Rs 5,700 for each employee of the Food and Civil Supply.
Minister claimed that the corporation's total turnover was Rs 1216. 09 crore and had earned a profit of Rs 4 crore in this fiscal year. He said that the sales of Corporation has increased by 95 crore and also paid its liabilities of Rs. 250 crore.