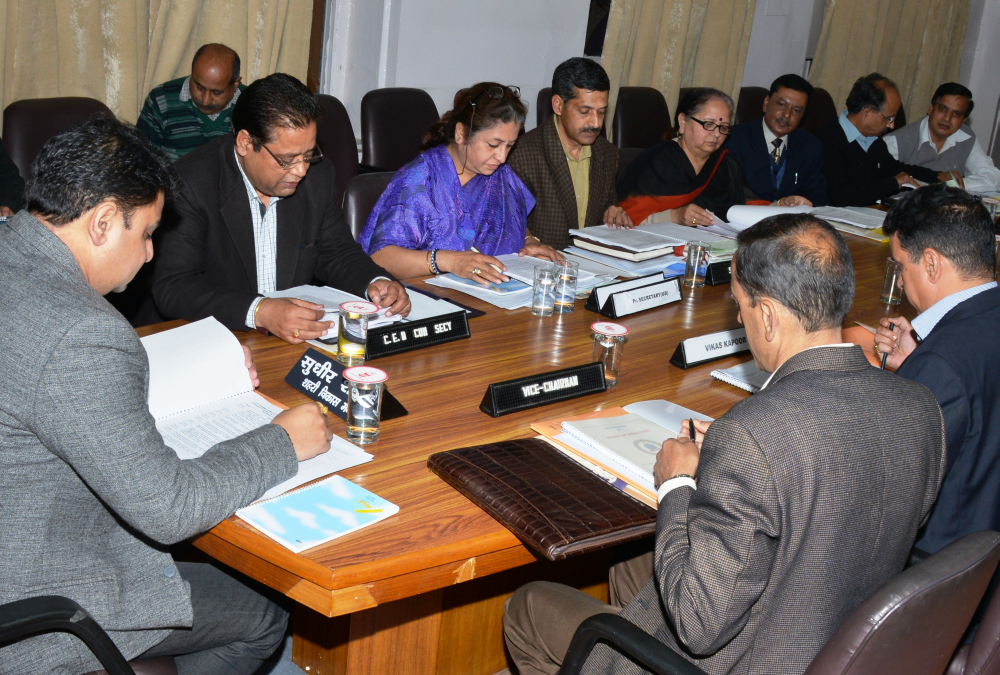 The Board of Directors of HIMUDA granted its approval for acquisition/purchase of land at various places in the State for developing housing projects.
In a 33rd meeting of the Board of Directors of HIMUDA, presided by the Urban Development, Housing & TCP Minister Sudhir Sharma also gave approval for allotment of houses, flats, plots in various housing colonies established by HIMUDA on first come first serve basis.
The BoD also approved appointments of advocates, Divisional Accountants and Data Operators in HIMUDA throughout the State.
The HIMUDA Board of Directors also recommend to amend the Act for declaring HIMUDA as local authority on the analogy of Haryana Urban Development Authority (HUDA) as it was working on no profit no loss basis and this would exempt HIMUDA for paying service taxes.
The Board approved payment of arrears of pension to the retirees of HIMUDA who retired between 3rd December, 2004 to 30th March, 2008.
Minister, who is also of Chairman of HIMUDA, directed the concerned officers to identify land in various parts of the State so that a Land Bank could be created for developing housing projects.
He asked HIMUDA to focus on real estate components such as Shopping Malls, Soft-ware Technology Parks, leisure and entertainment facilities. He stressed for more aggressive policy for bringing investment co-reality estate project through the public private partnership mode and to ensure completion of the projects in a fixed time frame and maintaining quality in construction.
Yahswant Chhajta, Vice Chairman, HIMUDA, Poornima Chauhan, Secretary, Urban Development, Capt. J.M Pathania, Director, Urban Development, Rajesh Sharma, Special Secretary, Finance, non-official members and other senior officers attended the meeting.