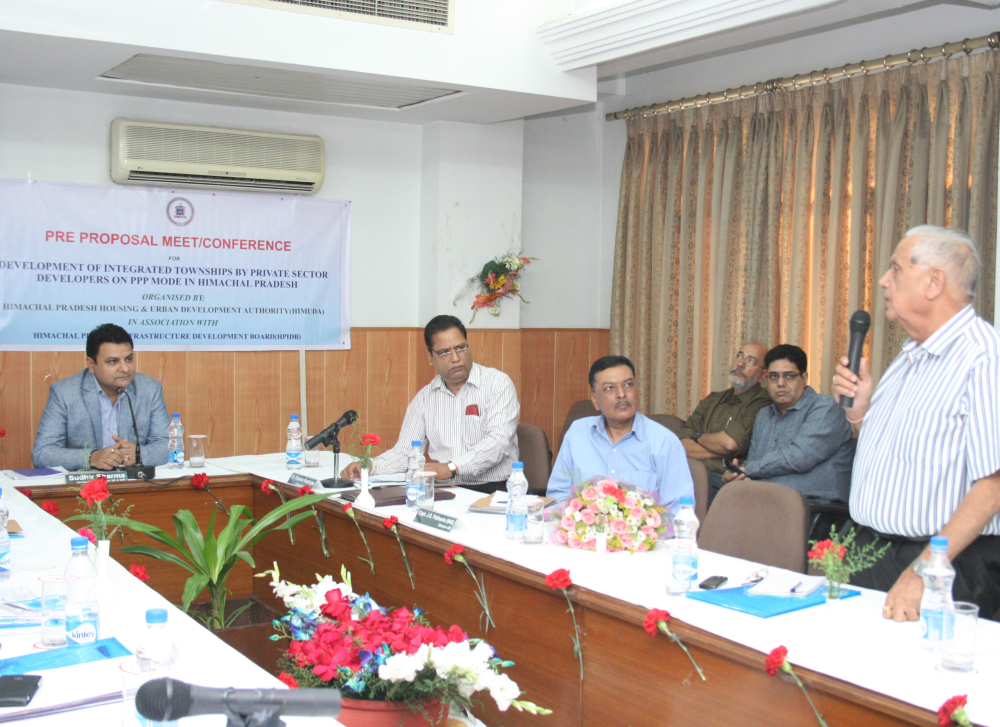 Himachal Pradesh Government today organized an interactive meet in New Delhi with developers for development of integrated townships in the State. Sudhir Sharma, Minister for Urban Development chaired the meet, where about 36 developers of National and International reputation participated and gave suggestions for framing effective policy for investors in the State.
Addressing the delegates in the meet, Sudhir Sharma informed that the State Government has chalked out an ambitious plan to develop new integrated townships in various locations of the State with the help of private investors in association with HP Housing and Urban Development Authority (HIMUDA), HP Infrastructure Board and Department of Urban on PPP mode. He said that Himachal has become a favorite destination for tourists and emerging as a residential destination also.
Sudhir Sharma said that Government was open to accept the valuable suggestions of investors for drafting pragmatic policy and said that this interactive meet would go a long way in assisting the Government to finalize the policy in a time bound manner.
He said that Government would come out with an investor's friendly policy for making investment in the State and the interest of people of Himachal would also be protected.
While addressing the queries of delegates, Sudhir Sharma said that the Government was committed to remove the various hurdles and would also ensured the various clearances in time bound manner so that maximum investment could be attracted in the State.
Capt. J.M. Pathania, Director, Urban Development gave a detailed presentation on the various incentives taken for developing new townships with a view to decongest the old favorite cities like Shimla, Manali, Dharamshala and convert these in smart cities.
Dinesh Kashyap, C.E.O. cum Secretary HIMUDA said that the main objective of this pre-proposal meet was to invite valuable suggestions and feed back of investors for developing new integrated township in the State for which HIMUDA has already been identified land pockets in at least 6 districts in the State.
Anil Kapil, CGM of HP Infrastructure Board apprised the investors that the Government would acquire the land in the name of HIMUDA to avoid section 118 of HP Land Tenancy and Reform Act and investors have to compete for investment in this sector through open competitive bidding process.
The representatives of various leading Reality Estate Giants like IRCON International Ltd. made their valuable suggestions and also appreciated the efforts of the State Government for taking such initiatives to attract investors in Himachal Pradesh.