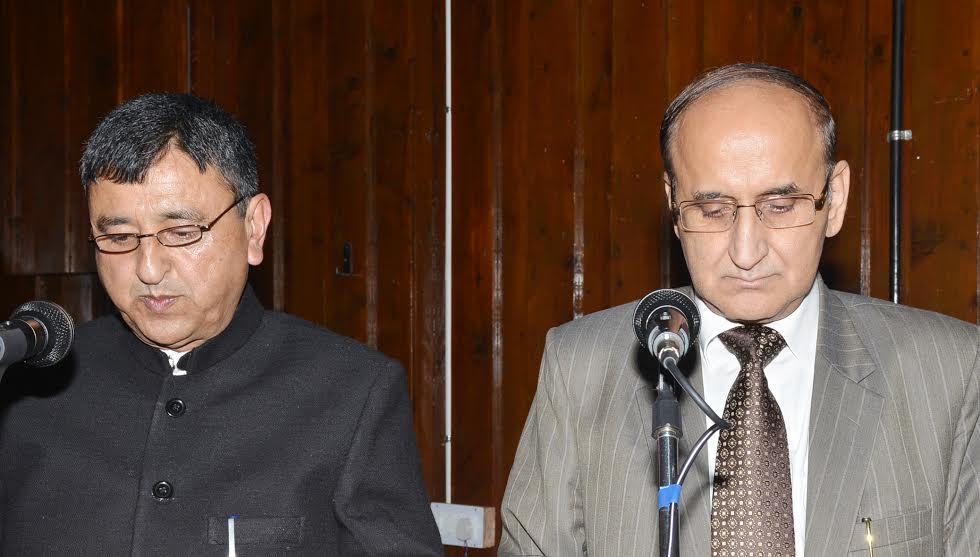 Newly appointed Member of the Himachal Pradesh Public Service Commission (HPPSC), Rajinder Singh Negi took oath of office as a Member of HPPSC in a ceremony held in the Office of the Commission here today.
The Oath was administered by Chairman, HPPSC. K.S. Tomar.
Rajinder Singh Negi is the first member of the Commission hailing from tribal areas of the State since its formation.
Chief Parliamentary Secretary Jagjivan Pal, Chief Secretary P. Mitra, Members of Commission Prof. J.C. Sharma and Pradeep Chauhan, Senior Officers of the State Government and others eminent persons were present on the occasion.