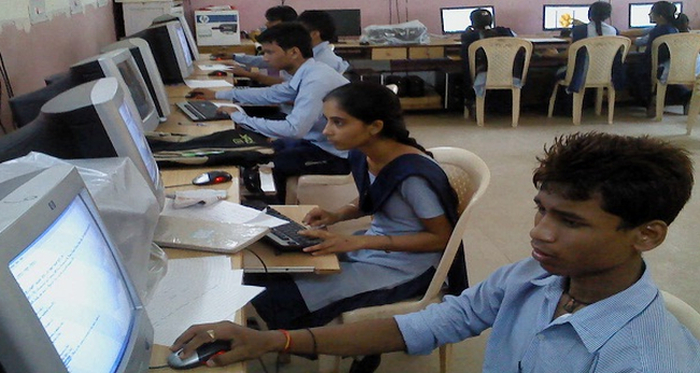 To make the students aware of savings and important aspects of investment in the early stages of their life, the Himachal School Education Board starting a basic course in financial literacy from next month.
The Course is being started in collaboration with National Stock Exchange (NSE) and in first phase it'll be introduced in 100 schools (60 schools of Shimla district and 40 schools of Solan district) of the state.
Ensuring to make this course useful, the Board has organised two-day workshop for teachers, who are being trained the NSE experts.
Initially the course would be introduced for the students of 9th class only and from the next academic session i.e. 2015-16, it'll be introduced for in 10th class. It'll be an optional subject and on the basis of feedback from these schools, it would be extended to other government schools.
After completion of the course, students would be given joint certification by National Stock Exchange authority and Himachal School Education Board.
The Himachal School Education Board also introducing another course 'Agriculture and Tourism' under Vocational Courses (National Skill Qualification Framework) as level 1 to level 4 in phased manner for 9th to 12th.
The subject will be introduced in the current academic as well in 9th class only in normal track as level -1.
The syllabus for both subjects shall be as prepared by PSS Central Institute if Vocational Education Bhopal (PSSCIVE) (NCERT's Constituent Unit under Ministry of Human Resource Development, Govt of India). PSSCIVE conduct and promote research in Vocational Education and also assist the central and State Governments on policies and programmes of national vocational education qualification framework (NVEQF) and VET.