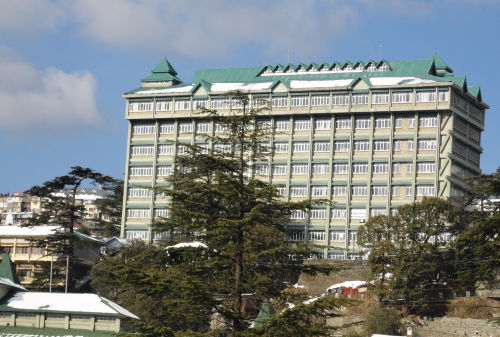 The Himachal Pradesh High Court declined the plea of the Swabhiman Trust to permit it to hold a Yog Camp of Ramdev in Kangra and Chamba.
A Division Bench, comprising Justice Sanjay Karol and Justice Dharam Chand Chaudhary, observed that no prima facie case was made out to stay the orders of the Returning Officer.
Earlier, the trust was granted permission on April 16 to conduct Yog Camp in various parts of Kangra on April 28 and 29. However, the Election Commission of India issued a letter to all Election Officers not to permit Yog Camp involving political campaigning. In view of such directions, the Returning Officer cancelled the permission accorded to the trust to hold the Yog Camp of Ramdev.
The CPM has welcomed a ban imposed by the Election Commission on the proposed Yoga camps of Ramdev in Himachal. In a statement, CPM leader Tikender Panwar advised at Ramdev to give up his saffron robes and came out openly as an owner of corporate house and politician to carry out his agenda.