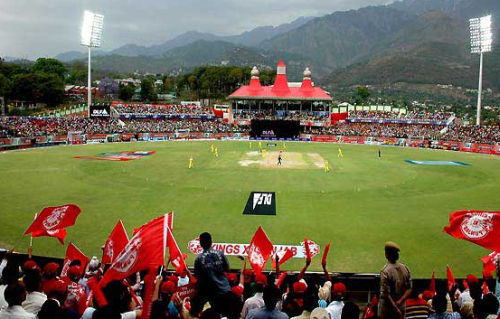 Industry Minister Mukesh Agnihotri claimed that the Himachal Pradesh Government wasn't reluctant to host Indian Premium league (IPL) matches in Dharamsala.
In a press statement, Industry Minister stated that the HPCA was blaming the State Government for its failure to host IPL on pretext of insufficient security in the State, whereas the fact was that the state government had given proposal to hold matches between 10th to 14th May and thereafter 17th May this year after the general elections to Lok Sabha, he claimed.
Agnihotri said that it's wrong to say that on the alleged security reasons the State Government was unwilling to host the IPL game. A letter was sent to SP Kangra to explore possibilities regarding security arrangements for hosting the cricket game and the issue was very much in consideration of the Government, minister claimed.
He accused Anurag Thakur, BJP Hamirpur candidate and Joint Secretary of BCCI and President of Himachal Pradesh Cricket Association for his lackluster approach in this matter. He stated that Thakur misguiding BCCI that Himachal Government wasn't able to provide the required security for the matches.
Minister clarified that the state government is keen to promote the sport in big way and rather systematically.