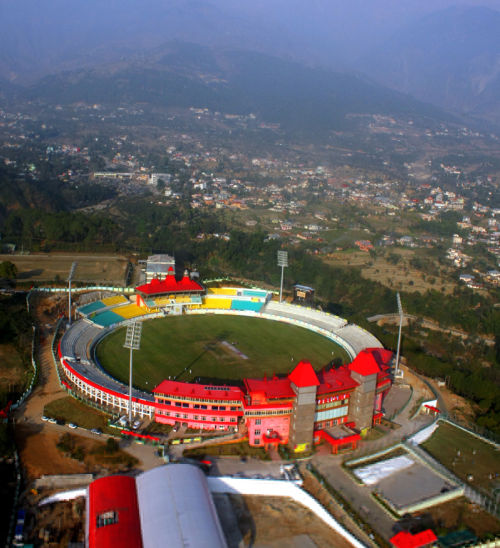 The Supreme Court has asked the Himachal Pradesh High Court to reconsider a plea by the Himachal Pradesh Cricket Association (HPCA) to implead Chief Minister Virbhadra Singh and three government officials in a land case.
A division bench of Justice B.S. Chauhan and Justice J. Chelameswar set aside the high court January 8 order rejecting as "misconceived" the application of the HPCA to implead the chief minister and others in the case.
The high court had earlier wondered why the petitioners (including the HPCA) filed another motion for arraying non-applicants as party-respondents.
The HPCA then moved the apex court, challenging the high court's decision.
The HPCA alleged that the entire government machinery under the influence of the chief minister, in a midnight swoop Oct 26 last year, forcibly evicted the HPCA from the Dharamsala stadium.
The government, however, said its decision to cancel the lease and to take control of the HPCA's properties was withdrawn by it November 18 last year, and on account of this development, most of the prayers in the writ petition have become infructuous.
The government also submitted that the chief minister and others, including Director General of Police Sanjay Kumar, were not necessarily parties as they were not concerned with the matter in their personal capacities.
Earlier, the high court had indicted the government for forcible eviction of the HPCA from its stadium and ordered restoration of possession to it.
The court then ordered status quo ante with respect to the cabinet decision over the properties.