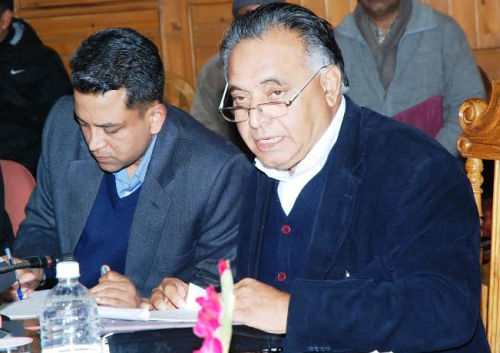 Himachal Transport Corporation (HRTC) losses reduced to Rs 45 crore in 2013-14 from Rs 115 crore in 2012-13. G S Bali, Cabinet minister of Transport, Civil Food & civil supplies and Technical education reveal it in a press conference at Shimla.
Transport Minister attributed it to the hard work of HRTC employees and efficient administration. Bali revealed that its Volvo Bus Services has earned a net profit of Rs 1.5 crore during a period of last six months. He disclosed that to raise the income from the advertisements; the HRTC has also decided to allow the display of advertisements inside the bus stand premises.
He also revealed to start new Volvo bus services for the tourist stations of Manali, Chamba or Dalhousie and more fixed fare buses on other routes. Bali also announced to start open advance booking offices in major towns of the state on PPP (Public Private Partnership) basis, which will also give special discount on advance booking.
To start the new income avenues for HRTC, Transport Minister announced to open all its workshops for the general public under which all kind of repairs of vehicles and other services would be provided at competitive market rates. He claimed that average has increased to 3.70 from 3.47 and each points saves approximately 50 lakhs. He also announced that now any Company private or Govt can hire buses from HRTC directly and MD has given power to even bargain rates of buses.
Minister also announced to increase the Night Stay Allowance for the HRTC staff to Rs. 130 from Rs. 90 with immediate effect.