Manali the home of Saptarishi or Seven Sages, is one of the most beautiful places in the world. Surrounded with majestic snow clad mountains and lush green jungles, Manal's beauty is unparalleled, thus it is a destination worth venturing out for young couples, families, and enthusiastic adventurists. Manali sees lakhs of tourist (both national and international) each year, therefore to promote tourism in the town and to welcome every tourist; there are a host of cottages that have come up in the area. These cottages provide an economical and luxurious pit stop for travelers on their way to Leh and Ladakh and also for tourist that come to Manali to enjoy the hill station for what it offers.
Kalinga Cottages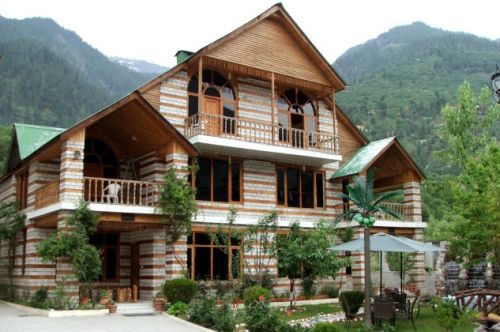 Kalinga Cottages is located at the highest point in Manali. The cottages have stone facade and sloping bright red roofs, which contrasts beautifully with the bright blue sky and surrounding foliage. The cottages are a cozy retreat for those looking for privacy and peaceful surroundings.
Kalinga Cottages is ideal for honeymooners and those travelling with their families. Each cottage is separated by well manicured lawn and the lawn has patio furniture so you can relax and enjoy the view from the gardens. Tariff starts from Rs. 8999/-
Casa Bella Vista Cottages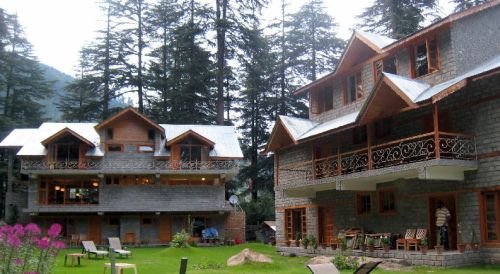 Casa Bella Vista, the holiday cottages in the lap of Manali Himalayas amidst tall deodar trees, welcome guests for a wonderful, relaxing holiday experience! The cottages have set a unique example in region with the finest Himalayan architecture, aesthetic beauty and rich luxurious interiors gelled with an ambiance which is sure to rejuvenate your senses. As a guest, Casa Bella Vista assures that staying in these beautiful cottages visitors will find themselves in abode of harmony & tranquility to take you one a holiday of relaxation and fulfillment. Tariff starts from Rs 4000/-
Armaan Holiday Cottages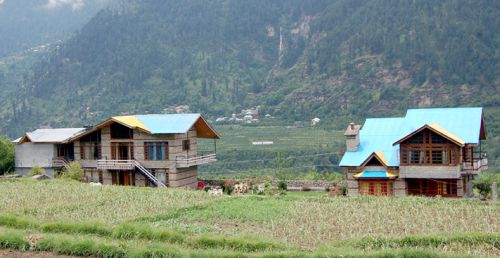 Armaan Holiday Cottages is situated in the most peaceful and natural area of Manali at Souru. This area is absolutely green and pollution free. It is located near lush green deodar pine forest and surrounded with apple orchards and river facing. The way to Deep Forest is just five minutes' walk from the cottage. The Cottage basks in the Sun throughout the day, making the guest feel comfortable and warm.
Balconies of the Cottage offer excellent view of the Snow clad Mountain Ranges, "The Armaan Holiday Cottages is excellently decorated with the local interior wooden work and designed to capture Scenic beauty of Himalayas. All the rooms have spacious balcony towards the Apple Orchards/ snowcapped peaks. Many of Manali's tourist attractions are within a short distance from the cottage including Kartic Tample, Hadimba Temple,Club House, Manu Temple, Vashista Temple, Nehru Kund, Naggar Castle, Tibetan Monastery, Kothi, Gulaba, Rahla Fall, Beas Nalha, Marhi, Rani Nalha, Rohtang Pass,than Distt. Lahual Sipti.
Armaan Holiday Cottages is equipped with three units, two having Four spacious rooms with excellent interior, dressing rooms and all modern amenities and one unit having two single rooms. Our Cottage is situated barely a kilometer and a half from Manali city. Tariff starts from Rs 4000/-
Wood Valley Cottages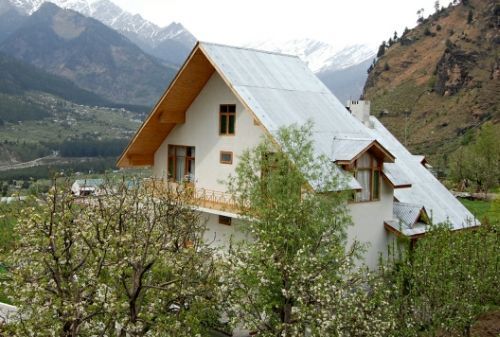 Wood Valley Cottages are another luxurious cottage around Manali. It is just 1 km. from mall Manali towards Nagger. Wood Valley Cottages offers you Comfort and luxury in the lap of the great Himalayas.
Wood valley Cottages has luxury 2 Double bedroom and 4 Double bedroom cottage fully south facing with large balcony enjoying uninterrupted views of the great Himalayan Pir Panjal Range. A wood paneled lounge with fireplace leads on to a large bed rooms with balcony. The cottage has quality furniture including double sofa set etc.
The large fireplace provides a focal point for the sitting room, which is well furnished with large, comfortable sofas and chairs. Cottages offer glorious views of the surrounding valley and mountains and are a wonderfully restful place. It has a parking area for 5 cars. Tariff starts from Rs. 5000/-
Apple Bud Cottages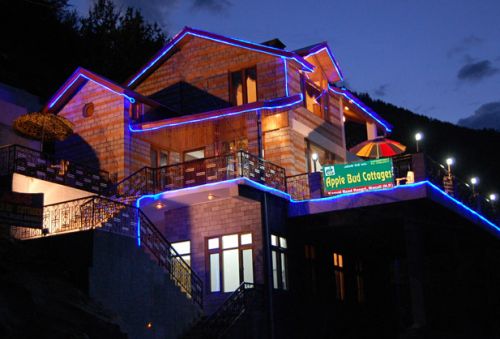 The Apple Bud Cottages are located at upper Rangri one km short of Manali town on Kanyal link road. The Apple Bud Cottages are constructed in local Kath Kuni Shally. There are three spacious Super Deluxe Luxury Bed Rooms, one children bed room with attached toilets and all modern fittings, open balcony and dressing space. Middle floor has spacious drawing cum dinning, kitchen with all latest fittings and equipments. In front of this storey there is lush green grass lawn with water fountain in the mid of the lawn. Tariff starts from Rs. 3,500/-
Hemkund Cottages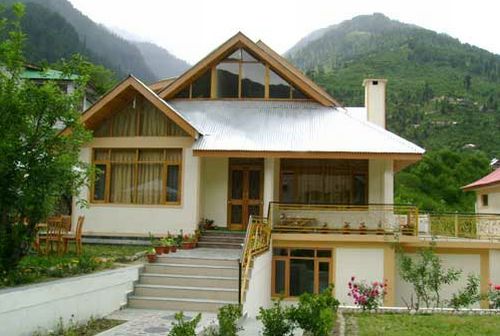 Himkund Cottages is a fine venture in hospitality in Manali. It is terrific in its own sense. The best advantage of Himkund Cottages is that visitors will find themselves independent in complete sense with promising natural beauty. The cottages are just at a 10 minutes walking distance from river Beas that ensures unforgettable experience. Tariff starts from Rs. 7,999/-
Strawberry Garden Cottages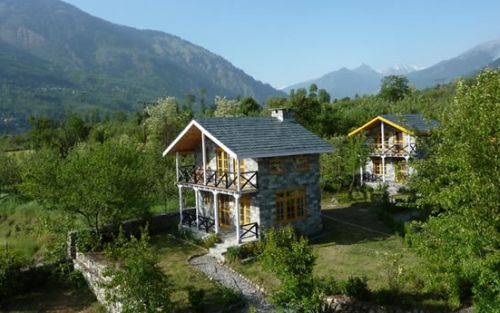 Strawberry Garden Cottages is a charming boutique resort, situated close by to Manali. Nestled within 2 acres of orchards and gardens, it is a haven of peace and tranquility, featuring exclusive accommodation and personalized service in a stunningly beautiful and private atmosphere. With unparalleled mountain views in all directions, Strawberry Garden Cottages and Restaurant symbolizes comfort and relaxation for the body and mind.
The four idyllic one bedroom cottages are superbly constructed from local timber and stone. The interiors are full of warmth, charm and character, an ideal hideaway to share memorable moments. Tariff starts from Rs. 4,650/-
Tree House Cottages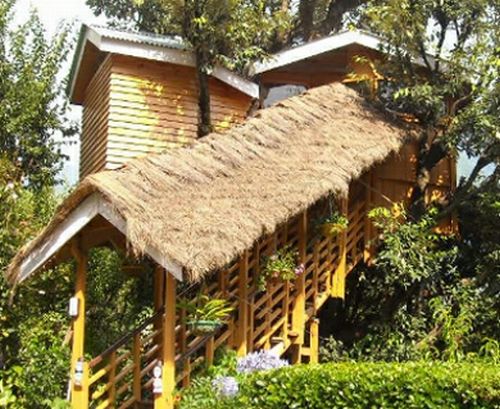 Tree House Cottages is a unique, one-of-a-kind family-run cottage service, set in the picturesque Kullu-Manali valley.
Cottages have been carefully designed, crafted, and furnished to ensure that you get a tantalizing taste of the Himachal hospitality, the warmth of our vibrant culture, and peace of our pristine surroundings. Tree House cottages are surrounded by lush green lawn, apple, plum and walnut orchard groves, dotted by bunch of colourful scented flowers. Tariff starts from Rs. 3000/-
Treetops Cottage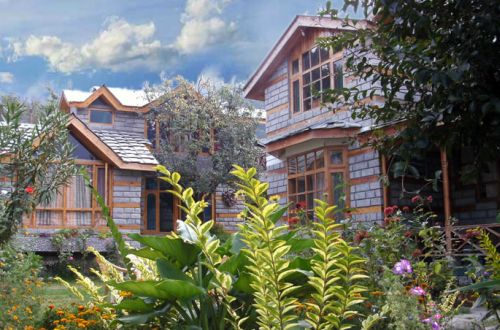 Treetops cottages is another simple but impressive home for the holidays around Manali. Treetops Cottages as the name implies a place, from where you can see the top of the trees, may it be the gaining heights of 'Deodars'(Cidrus deodara) or the fruit trees of Apple, Peach, Plum , Pears or the Cherry. 'Treetops Cottage' is embedded by the fruit trees, flowers and awesome snowcapped mountain ranges of Himalaya.
Treetops Cottage is developed with a concept of Homes Stay where people could not only enjoy, interact & feel the mountain culture, customs by living along with the families but also enjoy their privacy. Situated in an area of more than an Acre Treetops Cottages has two units namely 'Bangloo' & 'Shoran'. Treetops Cottage offers fresh and pour milk, vegetables and trout. Tariff starts from Rs. 3000/-
Retreat Cottages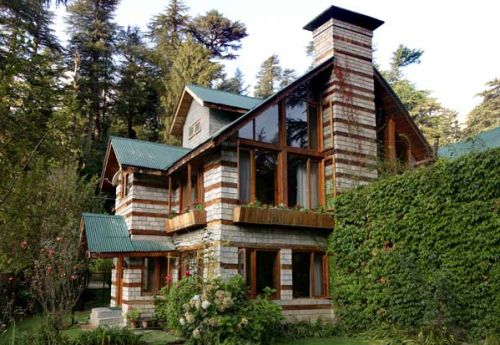 Retreat cottages are situated in Log Huts Area, and are just one kilometre away from the Mall which makes them easily accessible to the mall. Retreat Cottages are surrounded by magnificent Deodar trees and apple orchards. The Swiss style architecture is designed to blend with nature using a lot of local stone and pinewood. Extensive amount of woodwork for the interiors gives it a warm and cozy feel.
Retreat Cottages offers two separate cottages, each cottage having three double bedrooms with attached bathrooms, spacious living room cum dinning area and a fully equipped kitchen with all the modern amenities.