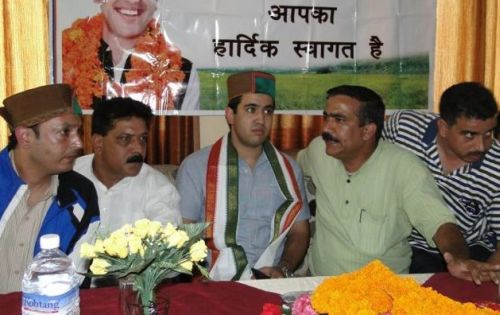 Foundation for Advanced Management of Elections (FAME) has found violation in the State Youth Congress election and declared it null and void. In that election Vikramaditya Singh had secured overwhelming victory over other candidates.
FAME said that Vikramaditya had violated the code of conduct laid down for the youth congress elections. FAME has directed to hold re-election and also debarred Vikramaditya Singh from contesting it. FAME said that fresh election will hold under strict supervision of FAME observers, but they didn't give any date for it.
Indian Youth Congress (IYC) and National Students Union of India (NSUI) have entered into a memorandum of understanding with FAME for conducting a free and fare poll all over the country for these organisations.
On the FAME decision, supporters of Vikramaditya Singh are not happy and suspecting conspiracy against him. They alleged that some insiders are trying to malign him and are making obstacle in his political career. However, his rivals are supporting the FAME decision and claiming that the under the leadership of Rahul Gandhi, Indian Youth Congress is heading in the right direction, where Party itself is bracing the democratic set up.