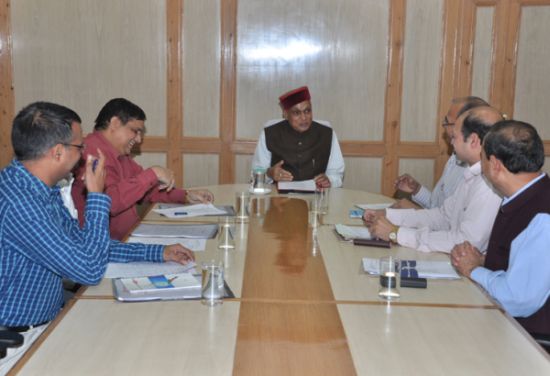 Chief Minister Reveal that Housing and Urban Development Corporation (HUDCO) is offering to finance Housing, Urban Development and Hydro Power Projects in the State.
Chief Minister informed that there are a large number of projects under execution in different sectors in the State which are being financed by World Bank, NABARD, CRF and Asian Development Bank etc… He said that the State Government is implementing Atal Awas Yojna and Indira Awas Yojna to provide housing facilities to the poor families while similar scheme was also being implemented for the benefit of urban poor. He said that really deserving families were being selected in the open house of the gram sabha and were provided with such benefits. He said that additionally other housing development projects were also being executed for general categories of people through Himachal Urban Development Authority (HIMUDA) where HUDCO had been extending financial support. He said that demand for such housing projects still exists and more housing projects would meet the future demand.
Dhumal said that the State would welcome HUDCO funding in hydro power sector since a huge hydel potential was available for exploitation in different parts of the State. He said that a large number of such projects were under execution but still many more were available for exploitation. He said that the State Government was motivating private entrepreneurs to undertake the execution work of the projects while some were being constructed by state undertakings like HPSEB Limited and HP Power Corporation Limited. He said that with the entering of HUDCO in the field, early exploitation of the projects would be ensured. He said that the State would explore the possibilities of identifying prominent religious shrines for construction of Night Shelters with the financial grant from HUDCO to facilitate the devotees.
P.C. Dhiman, Principal Secretary, Housing and Urban Development, welcomed the Chief Minister and updated him about the HUDCO partnership in the housing development projects in the State. Dr. D. Subramanium, Executive Director, HUDCO, offered financial assistance for Housing, Urban Development and Hydro Power Projects in the state besides for water supply, sewerage scheme, transport sector etc. Dr. Shrikant Baldi, Principal Secretary Finance and B.D.Joshi, CEO HIMUDA were also present in the meeting.