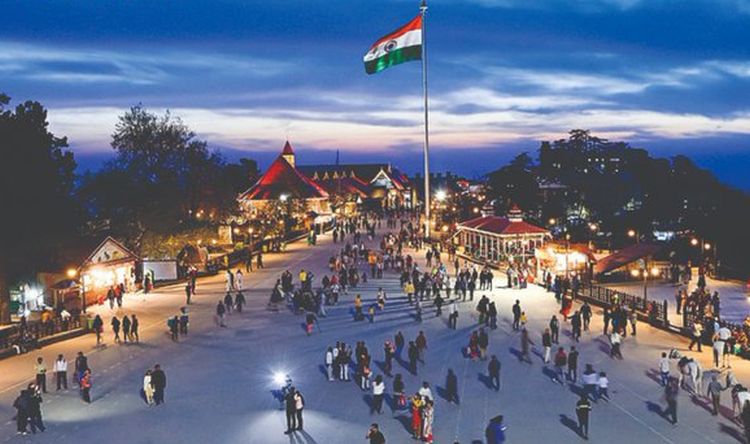 Himachal Pradesh, a northern state in India, is a haven for travellers seeking peace, serenity, and breathtaking landscapes. With snow-capped mountains, lush valleys, pristine rivers, and abundant wildlife, Himachal offers a range of experiences that make it a perfect destination for nature lovers and adventure enthusiasts.
Shimla, the state capital, is one of the most popular tourist destinations in Himachal. It is known for its colonial architecture, scenic views, and pleasant climate. The Ridge, Mall Road, Christ Church, and Jakhu Temple are some of the top attractions in Shimla.
Another must-visit destination in Himachal is Manali, located in the Kullu district. It is a year-round destination known for its scenic beauty, adventure activities, and vibrant culture. Some of the top attractions in Manali include Rohtang Pass, Solang Valley, Hadimba Temple, and Vashisht hot springs.
Dalhousie, a picturesque hill station in the Chamba district, is another gem of Himachal. Surrounded by snow-capped mountains, lush green valleys, and glistening rivers, Dalhousie offers a serene and tranquil atmosphere. Khajjiar, Panchpula, Dainkund Peak, and Kalatop Wildlife Sanctuary are some of the top tourist spots in Dalhousie.
Kasauli, a small cantonment town in the Solan district, is another unexplored destination in Himachal. With its colonial charm, winding roads, and scenic views, Kasauli is perfect for a weekend getaway. Monkey Point, Gilbert Trail, Kasauli Brewery, and Christ Church are some of the top attractions in Kasauli.
McLeod Ganj, located in the Kangra district, is a unique destination in Himachal known for its Tibetan culture and spirituality. It is the residence of His Holiness the Dalai Lama and home to numerous Buddhist monasteries, temples, and meditation centers. The Tsuglagkhang Complex, Namgyal Monastery, Bhagsu Waterfall, and Triund Trek are some of the top attractions in McLeod Ganj.
Himachal Pradesh also boasts of several other hidden gems, including Kasol, Bir Billing, Chitkul, Tirthan Valley, and Spiti Valley. These destinations offer a unique blend of adventure, culture, and nature, and are perfect for travellers seeking offbeat experiences.
Himachal Pradesh is a treasure trove of natural wonders and cultural experiences. Whether you're seeking adventure, spirituality, or tranquillity, Himachal has something for everyone. So pack your bags and embark on a journey to explore the unexplored destinations of Himachal Pradesh.