Himachal Pradesh Chief Minister Jai Ram Thakur reviewed the construction work of strategic important Rohtang Tunnel work with the senior officers of the Border Road Organisation and Strabag AG Afcons JV Company. The Chief Minister crossed over to Shisu in Lahaul Spiti through Rohtang Tunnel from South side from Dhundi in Kullu district.
Jai Ram Thakur said that Rohtang tunnel would be completed by November next year.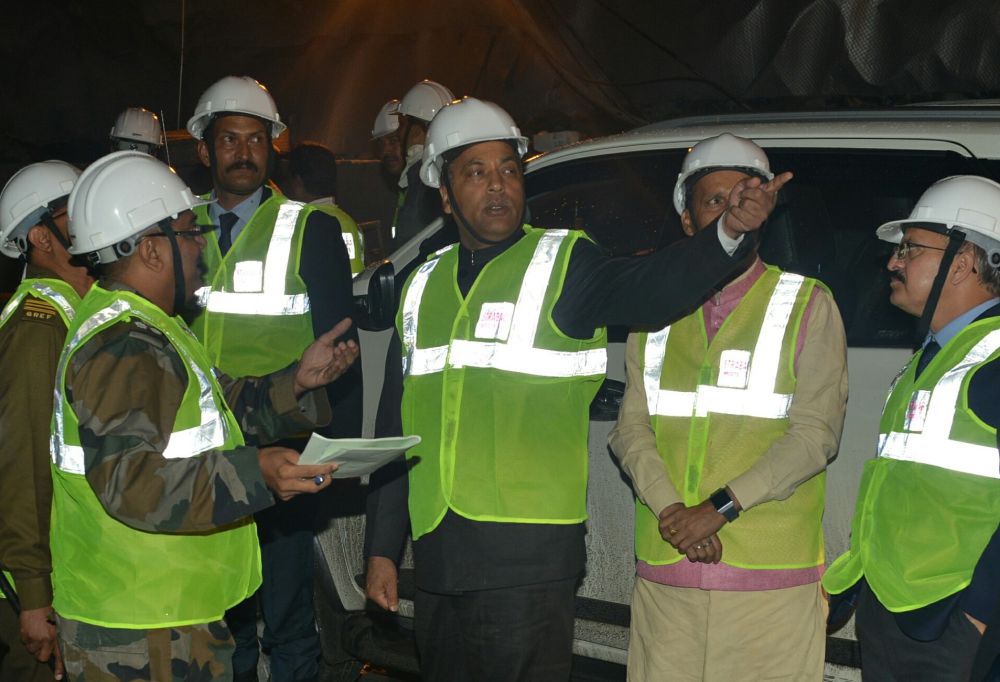 The total cost of 9 kms. Tunnel Project was Rs. 4083 crore, and due to tricky Seri Nallah, whoch took almost four years, delayed the construction work of the tunnel. The Chief Minister said the Rohtang Tunnel was bound to transform the economy of landlocked Lahaul Spiti district by providing all weather connectivity to this beautiful valley.
The Rohtang Tunnel would enable all weather connectivity to the Lahaul valley, and would also open the valley for the tourists and provide them opportunity to enjoy the serene beauty of Lahaul and Spiti district.
Jai Ram Thakur assured that the State Government would make efforts to associate the Rohtang Tunnel with tourism. He said the Union Government was contemplating to construct three more tunnels on this road upto Leh so that this road of strategic importance could be strengthened and distance upto Leh Ladakh would be reduced by about 100 kms. and traveling distance by about seven hours.
The Chief Minister said that the State Government has succeeded to get developmental projects about Rs. 6000 crore approved from the Central Government for the State. He said that the State Government was giving special impetus to development of tribal areas and welfare of people residing in these areas.