Shimla: The State Government has received approval from the Government of India for preparation of Detailed Project Reports (DPRs) in respect of 58 national highways out of total 63 national highways (NHs) for which DPRs are to be prepared.
The Union Government has approved total 69 NHs in principle for the State.
Chief Minister Jai Ram Thakur, in a meeting with senior officers of the State and National Highways Authority of India here today, directed to expedite the process on all proposed national highways so that work could be started at the earliest.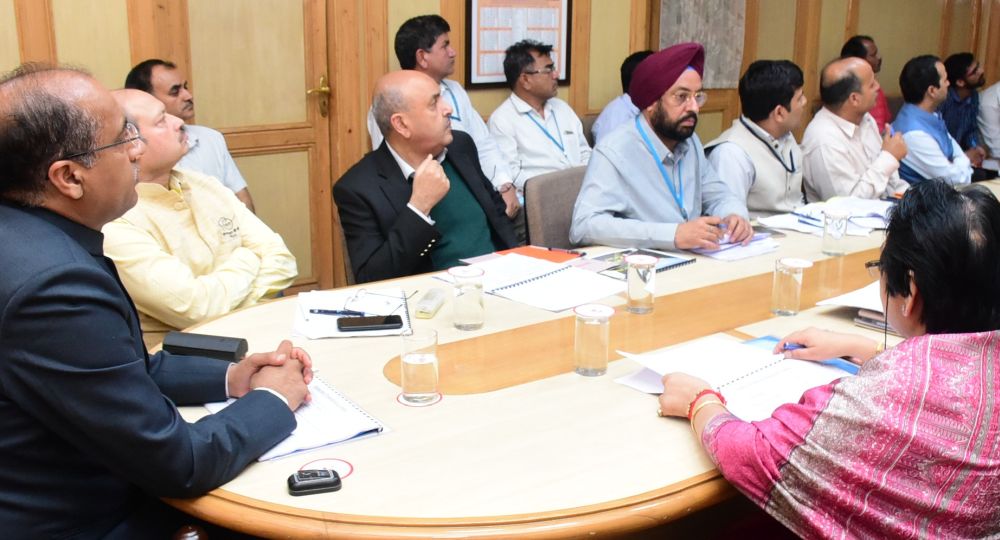 He said that the road density of existing national highways in the State was 47.65 kilometers per thousand square kilometer as compared the National average of 38.40 kilometers per thousand square kilometer. The road density after construction of the 69 new highways in the State would increase to 125.11 kilometers per thousand square kilometers. Presently, the State has 2653 kilometers national highways and after construction of newly announced national highways it would increase to 6965 kilometers.
Jai Ram Thakur said that these national highways on completion would help in providing alternative routes to neighboring States like Haryana, Punjab, Uttrakhand and Delhi for transportation of apple and other produces.
The proposed Rohru-Chirgoan-Tikkari-Larot-Chanshal-Dodra-Kwar national highway would not only provide alternative link to Haridwar/Char Dham religious places in Uttrakhand but would also give boost to tourism development in the State.
While expressing displeasure over the four laning work of Kiratpur-Ner Chowk highway, the Chief Minister said that work should be expedited by deploying additional men and machinery on this road since it has heavy flow of traffic. He also asked the officers of NHAI to complete Parwanoo-Solan section of four laning work at the earliest so that it could be completed by March, 2019.
He directed the officers of the department to ensure speedy clearances regarding forest and structural removal so that major bottlenecks in completion of the projects being executed by National Highway Authority of India could be removed. He said that the executing agencies should identify such stretches of road which were easily manageable and various clearances have been accorded. He said that he would personally take up the matter with the Union Government for early execution of four laning projects and other related issues. He said that various complex procedures regarding award and execution of projects should be simplified to save un-necessarily delay in projects.
Additional Chief Secretary, PWD Manisha Nanda assured the Chief Minister that the department would work with dedication to meet the deadline regarding various on-going projects. Additional Chief Secretaries Dr. Shrikant Baldi and Tarun Kapoor, Engineer in Chief PWD R.P. Verma, Regional Officer, National Highway Authority of India G.S. Sangha, Project Director NHAI Lt. Col. Yogesh, Special Secretary, Environment, Science and Technology D.C. Rana, Chief Engineer, National Highway B.K. Sharma and other senior officers were also present on the occasion.