Chief Minister Jai Ram Thakur flagged off the Northern Frontier level Mountaineering Expedition team from ITBP Sector Headquarter Taradevi, Shimla today.
The expedition will last for 40 days and will summit at Manirang Peak at the height of 20630 feet from sea level in Lahaul Spiti district.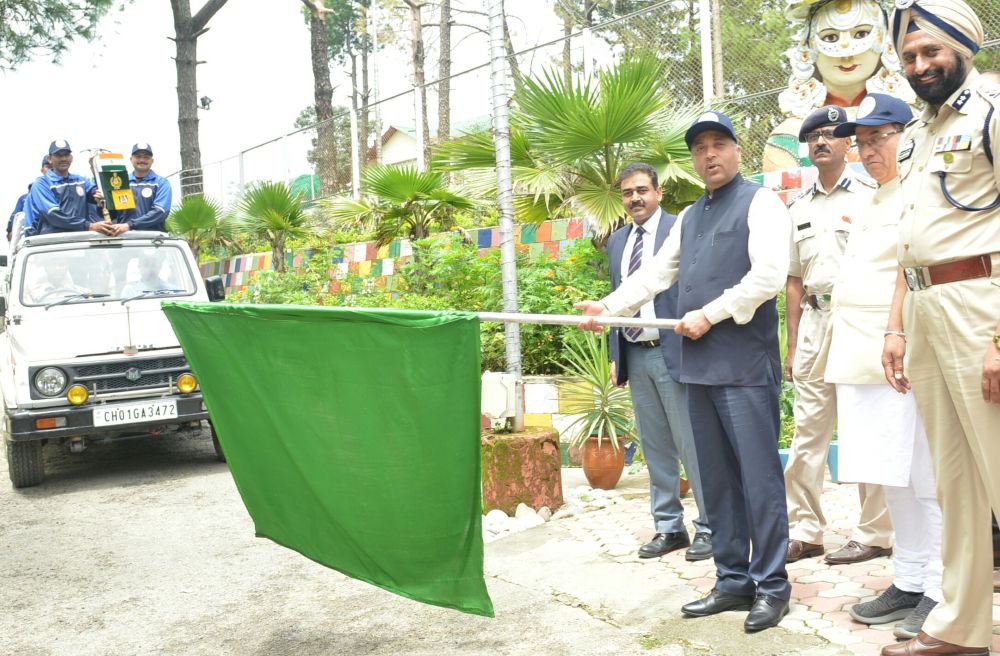 Speaking on the occasion, the Chief Minister said that ITBP Jawans were involved in protection of the motherland India with dedication, patriotism and professional efficiency by tackling the adverse weather conditions. He said that such expeditions train the force personnel to face uncertain and grievous circumstances with accountability and initiative besides developing leadership, affinity discipline and the spirit of self-confidence in them.
The Chief Minister expressed happiness that this organization was also participating in social activities like Swachh Bharat initiative and will go a long way in carrying the message of environmental awareness and cleanliness in a big way.
He appreciated the rescue operations conducted recently by the ITBP in Nagasti, Sangla valley and Poorvani Jhool area of district Kinnaur in which many precious lives were saved.
He also lauded the role of ITBP for protection of Indo-China border among remote Himalayan mountain range and also working towards the upliftment of local border population. He said that the force has also played a vital role during the time of natural calamities. As many as 53 medical camps were organized by the ITBP in the State during the current year.
Jai Ram Thakur extended his best wishes for the success of expedition team.
Inspector General H.S. Goraya (PMG) informed that ITBP has succeeded in hoisting the national and force flags on more than 200 peaks. He said that today 60 units of force were providing their services on national border in internal security and naxal affected areas.
DIG Sector Headquarter Shimla Raman Khadwal, Additional Chief Secretary cum Principal Secretary to Chief Minister Dr. Shrikant Baldi, Additional Principal Secretary to Chief Minister Sanjay Kundu, Deputy Commissioner Shimla Amit Kashyap, and SP Shimla Omapati Jamwal were also present on the occasion among others.