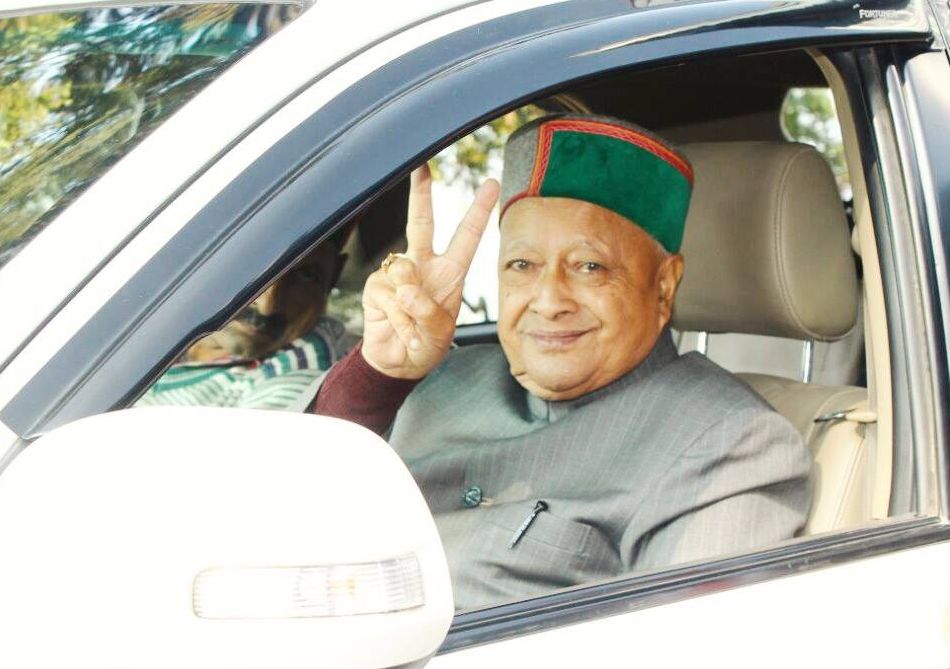 Shimla: For November 9 Himachal Pradesh Assembly Elections, Indian National Congress and BJP are making all-out effort to woo electorates in their favor.
Grand Old party is banking only on octogenarian leader Virbhadra Singh, while its' other star campaigners have confined to Shimla city only and on the name of campaigning, they are only holding press conferences with issues of GST and Demonetizations. Most of Congress star campaigners mostly from neighboring states have failed to raise any of state issue.
However, for BJP – top party leaders including Prime Minister Narender Modi, party national president Amit Shah, Union cabinet ministers are holding regular rallies in various part of the state. Most of BJP leaders have made corruption a big issue and promising of giving clean and responsive government in the state.
Prime Minister Narender Modi addressed rallies on 2nd November and today also the PM has campaigned for party candidates. Prime Minister Modi today, while addressing rally at Chambi in Kangra, said the Congress has conceded defeat in Himachal Pradesh as its senior leaders have 'run away' from campaigning in the state leaving Chief Minister Virbhadra Singh to his fate. Sharpening attack on the Indian National Congress, Modi termed it a termites, and exhorted the people to finish it off by handing over three-fourth majority to the BJP in the Assembly election.
Meanwhile Virbhadra Singh is campaigning aggressively in favor of Congress candidates in most part of the state. Being in high demand from Congress candidates, Octogenarian leader canvassing atleast in two assembly constituency in a day. Most of Congress leaders, even those who were lurking for the top post, are so far confined in their constituency only