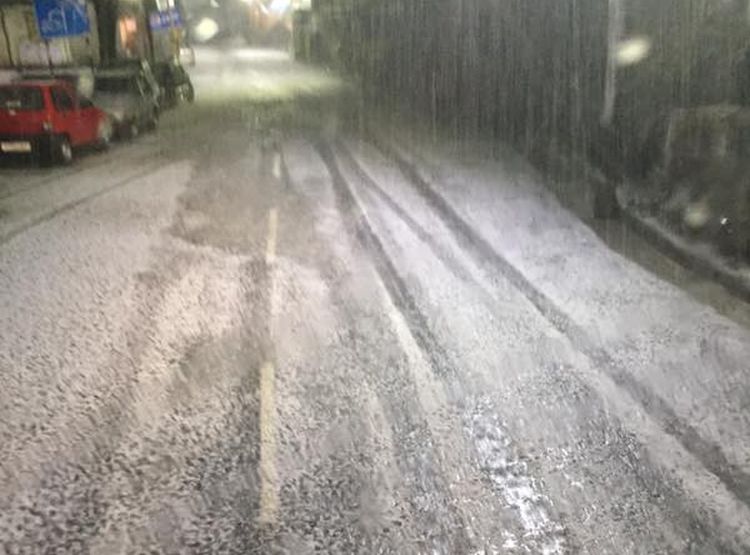 Himachal Pradesh is witnessing sporadic but heavy rainfall and hailing from past two days. Higher reaches of the state have witnessed mild snowfall as well and resulted in dropping minimum temperature in the most part of the state.
As per information landslide at several points triggered by the rain and snow has disrupted traffic on the National Highway No. 5 (NH-5), linking Shimla with Sumdoh bordering Indo-Tibetan border, in Kinnaur district.
In Shimla city also landslide at diversion of bye-pass road near new ISBT, has disrupted vehicular movement and thus traffic has been routed from main circular road to Shoghi and Chandigarh.
Four persons have also died due to weather-related incidents. Two persons have died and eight other injured due to lightening at village Khadaan in Rampur Sub Division of Shimla District yesterday.
One person has died due to fall in Sundernagar sub division of Mandi district, and in another incident one person and 15 cattles have died due to lightening in village Dharjot in Baijnath Sub Division of Kangra District, besides 18 kachha houses and five cow sheds had also been fully damaged.
15 kachha houses were partially damaged due to storm in Banjar Sub Division of Kullu District. As per primary reports, loss of Rs. 1.84 lacs was estimated under horticulture in Banjar area.
Roofs of two schools of GPS Thati-Dhar in Kullu and GHS Sari in Banjar area were damaged due to high wind and estimated loss of Rs. 4 lakh was reported. Besides 15 kachha houses were fully damaged in Banjar. Two kachha houses were also fully damaged in Chamba and one pucca house at Jogindernagar in Mandi district.
Chief Secretary VC Pharka take a stock of heavy rains, hail storm and snowfall in higher riches during last two days in the state. He directed PWD, IPH and electricity departments to restore the affected roads, water supply schemes and electricity on priority.
Pharka directed the agriculture and horticulture departments to seek reports of losses at the earliest from all the districts and direct their field staff to personally monitor the same.
Sudden drop in temperature and hailing are also dangerous for the Apple and other crops. In upper region of the Shimla district, which is known for producing delicious apple fruit, witnessed heavy hailing from past two days. Hailing and drop in temperature could be harmful for the apple crop.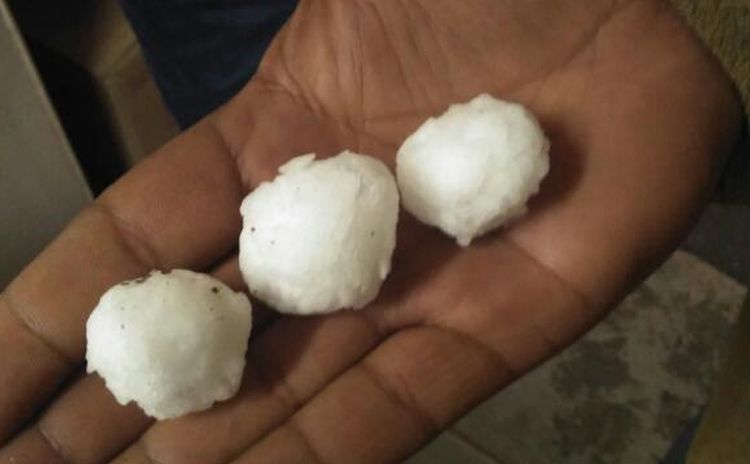 Director Meteorological Department Dr. Manmohan Sharma said that 12.3 mm actual rainfall has been experienced in the state as against normal rainfall of 2.6 mm yesterday which is 381 percent departure from normal.
He said that 63.4 mm precipitation has been recorded in Kalpa of Kinnaur District, which has broken the record of year 2002.