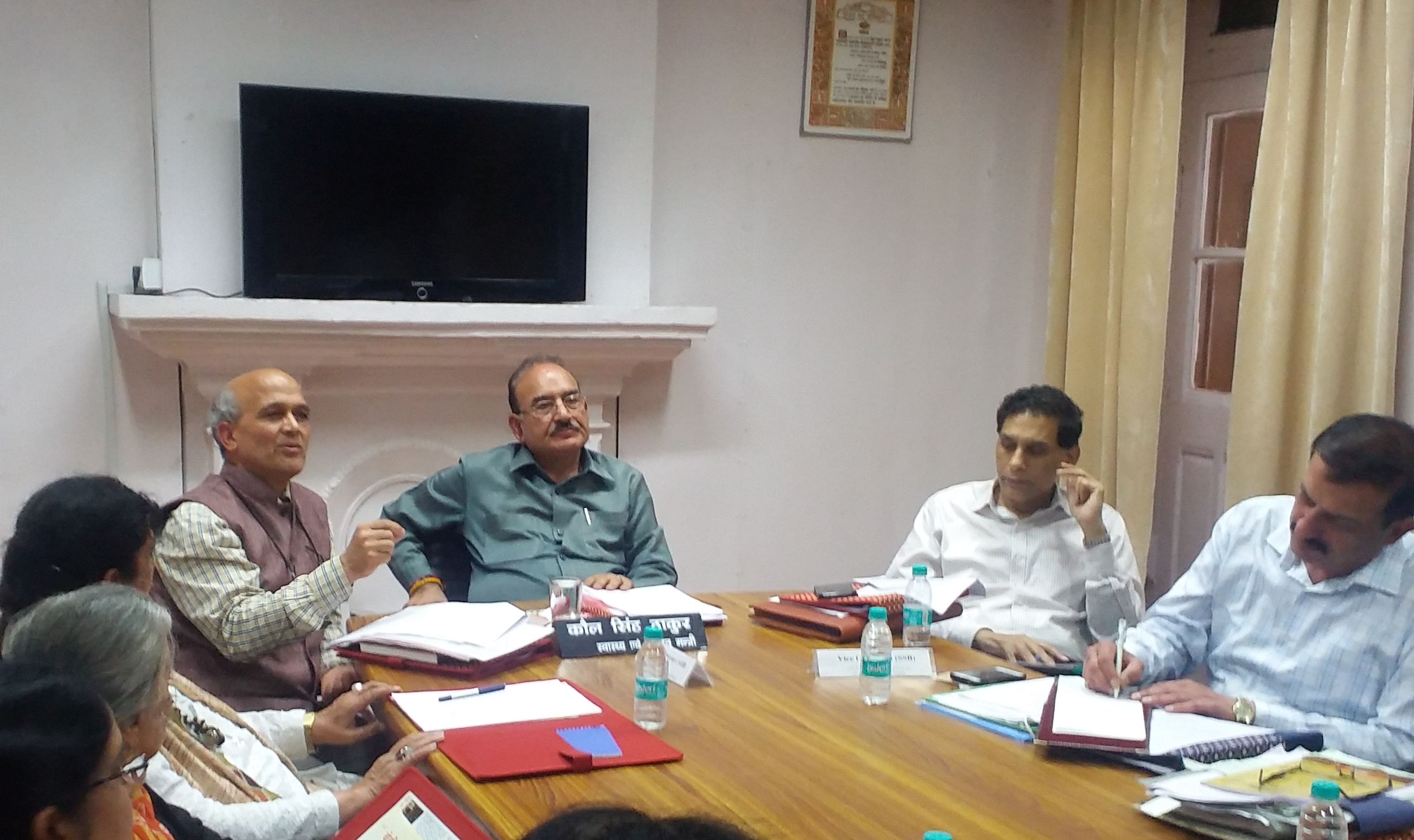 Taking tough stand of the sex determination test, the Himachal Pradesh Government caution to take deal the complaints strictly. Health and Family Welfare Minister Kaul Singh Thakur, in a meeting of Pre Conception and Pre Natal Diagnostic Test (PC & PNDT), today, assured to take tough action against culprits.
Thakur said that the State Government has taken various initiatives to control sex determination which had resulted in major improvement in the State.
The Health Minister said that surveillance of ultra sound machines in the State were being conducted but the possibility of the misuse of the machines in private clinics could also not be ignored. He said that the State Government was planning to install Active Tracking Device in these machines and in the first phase a pilot project would be started at Kangra. These tracking devices would be installed in a phased manner in all government and private ultra sound machines in the State.
The Minister instructed the senior specialist doctors to create a committee for identifying the pros and cons of these devices and to present the report within three months.
Thakur instructed all the Chief Medical Officers, Block Medical Officers and other officers of the department for regular inspection of the ultra sound machines in their respective areas. He said that the State Government had increased the reward amount for information of practicing of female foeticide and sex determination test had been increased from Rs. 10,000 to Rs one lakh.
The Minister said that for operation of the ultra sound machine an eligible candidate should be deployed, having a diploma or a degree for operating these machines. He urged the officers of the department to take up the matter with Indian Medical Council regarding the same.
He said a massive awareness campaign would be launched to spread awareness regarding sex determination and female foeticide, in which participation of PRIs, NGOs and Asha workers would be ensured. He said the funds for such campaigns have already been released.
Director Health B.S. Thakur, CMOs of all districts, Health Safety and Regulatory officers and Non official members of the board were also present in the meeting.