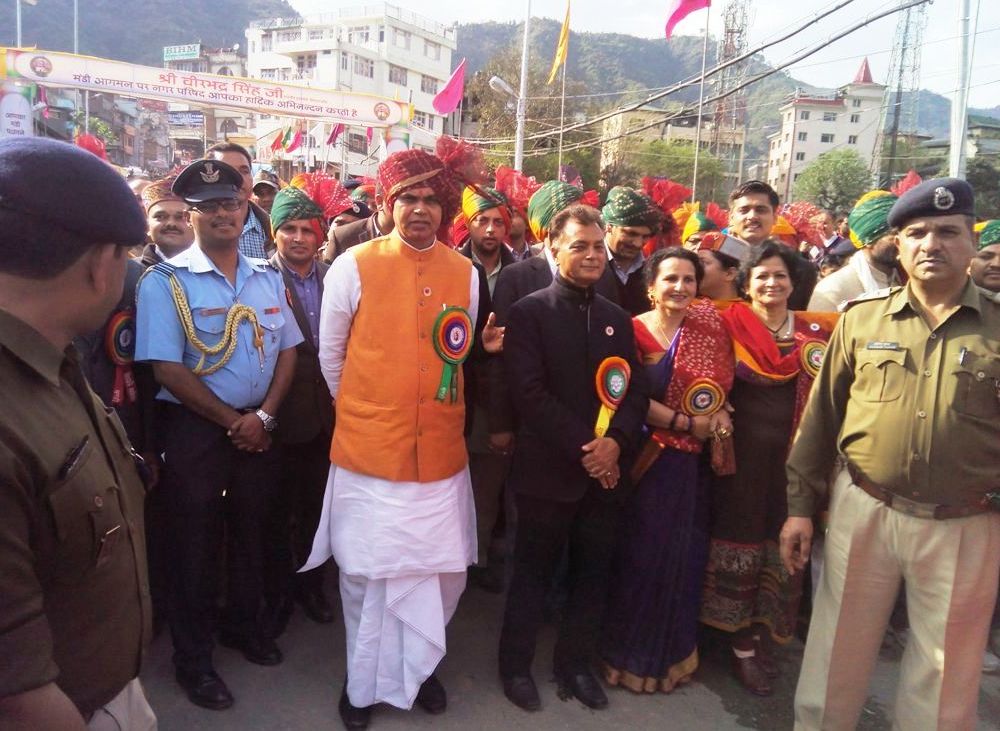 Mandi: International Shivratri fair Mandi concluded today. Governor Acharya Devvrat presided over the ceremony.
Governor said that fairs and festivals of Himachal Pradesh were unique in their own way and were means for celebrating the rich cultural heritage of the State. He said rich colours of tradition of festivals should be preserved for posterity.
Acharya Devvrat said that culture and its heritage reflect and shape values, beliefs, and aspirations besides defining our national identity. He said
"we should be aware of our culture and traditions and added that it was our responsibility to keep them alive for our coming generations, so that they can take pride in their glorious past and have the same opportunities to learn about their own roots as we have"
The Governor said that these fairs and festivals provide new energy to the mankind and we should actively participate in these festivals besides helping the suffering humanity with selflessness. He said that
"it's responsibility of every individual to eradicate social evils from the society"
He appealed the youth to respect our rich culture and take it forward. He also asked them to refrain from drug abuses and contribute in nation rebuilding.
Earlier, Acharya Devvrat paid obeisance at Madhorai Temple and also participated in the Jaleb Shobha Yatra. He also participated in 'Bhoj' organized for the 'kardars' of deities.
The Governor also visited the exhibition put up by different Government departments and other organizations. He evinced keen interests in the exhibits displayed.