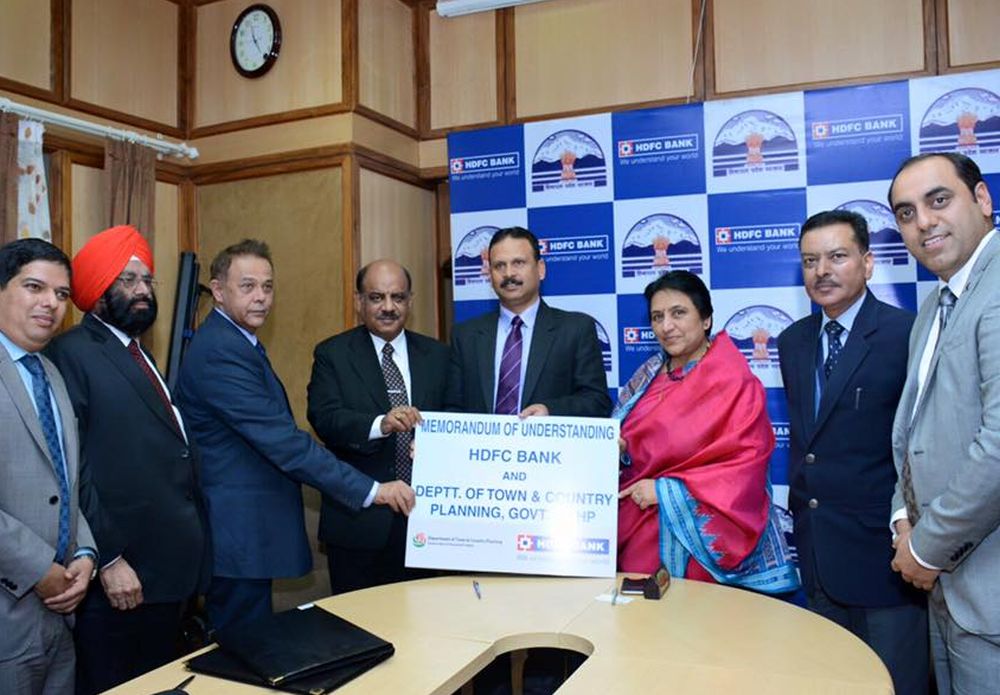 The Urban Development, Town and Country Planning Departments and H.P. Tourism Development Corporation (HPTDC) have signed a Memorandum of Understanding (MoU) with HDFC Bank for online services.
This is a first of its kind initiative to enable quick and easy payments of property tax through payment gateway. The tourists will also be benefitted as they will get facility of online booking of HPTDC hotels and Volvo bus tickets, even on mobile app also.
Official said here today the residents of Himachal Pradesh would be able to make their property tax payments online in a quick and convenient manner. It would also allow people who had moved out of the city to make their payments in a timely manner from the comfort of their homes or offices and also book HPTDC hotel rooms using any debit card, credit card, or netbanking facility.
The Urban Development department would use HDFC Bank Payment Gateway for online collection of house-property tax and water bills for all the Urban Local Bodies (ULBs) in the state.
Similarly, the department of Town & Country Planning will use this Gateway for online collection of fees and other receipts for all the planning areas in the state.
As part of the MoU with the state's Tourism Development Corporation, HDFC Bank will provide Point of Sale terminals at hotels, Smartbuy for selling/hosting hotel room and Volvo bus ticket offers, Payment gateway for making online booking, and PayZapp integration with the mobile app of the HPTDC.
He said the service was officially launched on Wednesday in the presence of Manisha Nanda, Additional Chief Secretary (TCP, UD & Housing), Capt JM Pathania, Director, Urban Development, Sandeep Kumar, Director, Town and Country Planing and Navin Puri, Country Head, Branch Banking, HDFC Bank.
Manisha Nanda said this initiative would help fast-track payments of all taxes including property tax and reduce the outstanding dues that have not been paid on account of the inability of the tax-payer to physically make the payment. This was a significant step in the evolution of payment of government taxes in the district.
Navin Puri said HDFC bank offers a full range of products and services to meet the needs of every customer in the State through multiple channels. He said the bank was reaching out to even more people in the state and making a difference in their lives by offering them increased convenience and flexibility to pay government taxes.