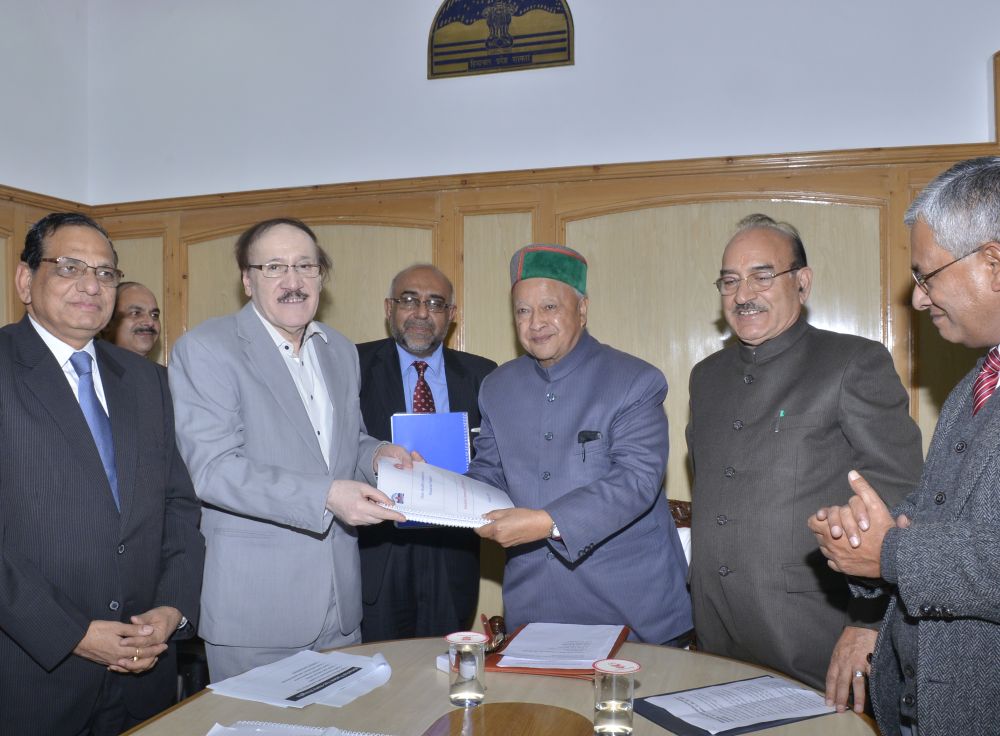 Shimla: Himachal would be a first State to start Rotavirus vaccination from next month. Chief Minister Virbhadra Singh, in a meeting with representatives of State Health Commission who presented the first report of State's Health scenario to here today, assured to initiate measures on the recommendation of the Commission.
The CM assured to strengthen the trauma services in the State besides ensuring rotation of senior residents and post graduate students to district hospitals.
The Government would look into constituting district hospital advisory boards and inter institutional academic council.
He said that though the State has better health indicators as compared to other states, yet we san specialists and sometimes mismatch of experts in their own field. "I feel that though we face shortage of specialists and at the same time, in near future I want that the people of the State may get quality health services at affordable rates" said he.
The Chief Minister said that the commission has mapped out the path for forward movement and now it was for the government to pick up the challenges to make Himachal number one in health care services. He assured
"The Government will look into the primary and secondary care level though the dispensaries in far flung areas of the State were providing the much needed succor to the people in terms of health services"
He said that the State Government had clearly outlined the Health Policies and a path for making a paradigm shift in how we provide health care services to the people in far regions.
Health Minister Kaul Singh Thakur said that the strategies being suggested will go a long way in strengthening the health care delivery system in the state and particularly for the underserved population.
Minister said that Himachal Pradesh has an opportunity to emerge as a state with an affordable, sustainable Universal Health Care model.
Chairman of the commission Dr M. K Bhan revealed that Himachal is viewed as one of the high performing states in health care, and stressed the need for clinical excellence at all levels of care, clear focus on the emerging chronic diseases in particular, Hypertension, Diabetes, cervical cancer, accidents in addition to family health and communicable diseases within a year.
Dr Bhan recommended to push all 48 Sub district hospitals to achieve compliance with Indian Public Health Standard (IPHS) norms within the next two years ensuring the optimum functionality with specialists through redeployment and augumentation.
Chief Secretary P. Mitra, Additional Chief Secretary, Vineet Chaudhary, HoD, Pediatrics , AIIMS Prof Vinod Kaul, Director Information and Public Relations MP Sood Former director PGIMER Chandigarh, S.K. Sharma, Head School of Public Health PGIMER, Rajesh Kumar, Vice-chancellor, Baba Farid University of Health Sciences, Faridkot, Prof Raj Bahadur, Advisor Planning (Retd) D.K. Sharma and other senior officers of the health department were present on the occasion amongst others.