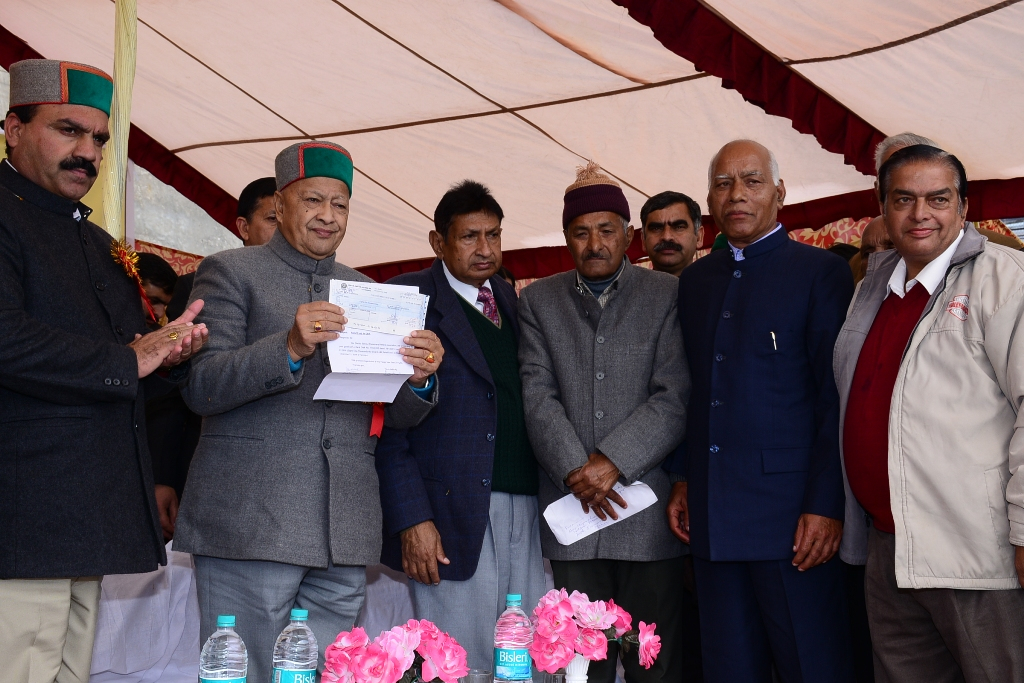 Hamirpur: Chief Minister Virbhadra Singh, in the Silver Jubilee Convention of the State Level Pensioners Welfare Association at Hamirpur today, announced to constitute Joint Consultative Committee of the Pensioners within 10 days.
Expressing concern over the demands pertaining to financial benefits to be extended on Punjab pattern as is desired by maximum employees associations in the State, the Chief Minister said that the State just only follows Punjab pattern for extending financial benefits as per the recommendations of the Punjab Pay Commission for its employees and not merely on the decisions of any boards, corporations or administrative units.
He said that the State Government follows its own policies and schemes and it was not necessary that on demand of few employees associations and bodies, it follows the Punjab pattern.
He said that the State Government had extended much more benefits to its employees than to those working in boards and corporation in Punjab. He said that whatever is given by Punjab Pay commission is followed by the State and it was not binding on part of the State to follow all other benefits being announced by other administrative set-ups in Punjab.
He assured to look into other demands of the association sympathetically, however he agreed in principle to all their genuine demands.
He said that the Government was considerate to all the genuine demands of the pensioners and said that as per the budget assurances the State Government released 5%, 10% and 15% pension allowance to the pensioners aged between 65 to 70 years, 70 to 75 years and 75 years to 80 years respectively from 1st April, 2014 which was a long pending demand of the associations.
Chief Parliamentary Secretary Inder Dutt Lakhanpal, MLA Sanjay Rattan, Vice-Chairman HP Disaster Management Board, Rajinder Rana, KCC Vice-Chairman Kuldeep Pathania, Chairman APMC Hamirpur Prem Kaushal and Jiwanand Jiwan, President Pensioners Welfare Association were also present on the occasion amongst pensioners from all over the State.