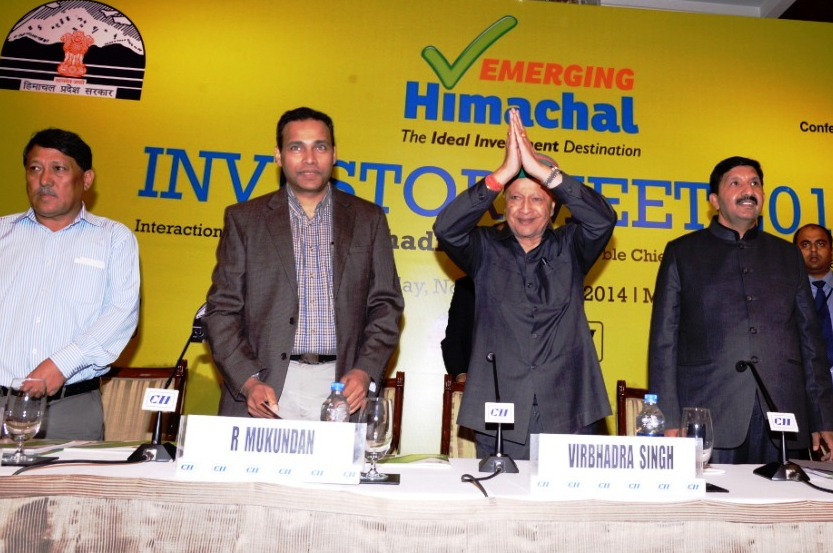 Renowned Stanford English Academy has intended to set up 1st Vocational University in the upper belt of Himachal Pradesh. In a meeting with Chief Minister Virbhadra Singh at "Investor Meet", Stanford English Academy revealed that it will invest approximately Rs. 200-250 crore in the project.
The TATA group of companies had proposed to invest in construction and real estate in the State and also extended multiple proposals.
WeikField Foods Pvt Limited has sought investment opportunities in food beverages and Agro based food parks.
LR Active private limited, dealing in edible oil and similar products, has shown interest to open food parks besides launching environment friendly cement bags replacing polythene. American Global Health Group, world leaders in organic Alovera and ready Energy drinks, beverage, skin care products sought investing in the State by using Alovera as a raw material and interested to invest 100 crore in the Alovera products, besides, to make investment of Rs. 190 crore and Rs. 127 crore in Mega food park and paper bag Industry in the State. Representatives from Ruchi Soya Industries Limited, who interested in Agro Packaging, Food processing and Cold Stores had a lengthy discussion of investing in the State beyond farming.
Ireland based CRH Cement Company has proposed to set up cement plant in the State. Proposal was discussed for setting up Film City in the State by Triumph Institute of Performing Arts (TIPA) and promoting the local talent present in the State. Scaling Heights Entertainment (P) Ltd also tabled proposal for setting up the film city in the Palampur area and was ever ready to invest more than 500 crores.
The Chief Minister appreciated the proposal of setting up a Food Park and the Skin care products made by Alovera and welcomed the proposal of Global Health Group. He said that they should sent the written proposal and the Government would seriously consider their proposals.
Gini and Jony, extended proposal for investing in Apparel industry, ALKEM labs, a pharma unit already having rupees 400 crore project in Himachal, sought further investment and expansion of their Unit and discussed certain issues for more ease besides representatives of Lupin, a leading medicinal unit in Pharma sector particularly in Bulk Drugs gave their proposals.
Representatives of Godrej, TATA, Aptech, Mukand Ltd, Chemtrols Ltd and Ski Himalayas also met Chief Minister Virbhadra Singh and discussed investment opportunity in the state.