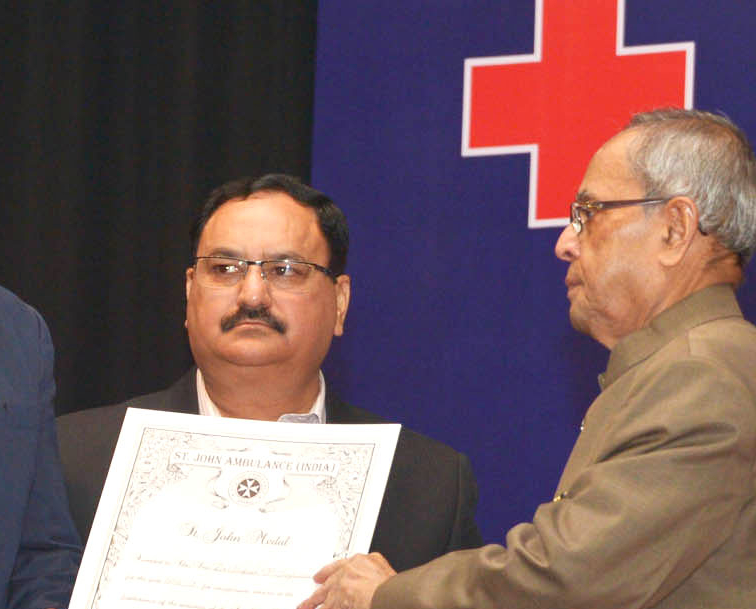 New Delhi: Union Minister of Health and Family Welfare J P Nadda chaired an inter-ministerial meeting to review the situation arising out of Ebola Virus Disease outbreak in West Africa, here yesterday.
Senior Officers from the Ministry of External Affairs, Ministry of Shipping, Directorate General of Civil Aviation, Department of Biotechnology, Department of Health Research, Department of Animal Husbandry, Bureau of National Disaster Management Authority, Armed Forces Medical Services, AIIMS, Central Government Hospitals, NCDC, WHO and CDC Global Disease Detection Regional Centre, India along with senior officials of the Ministry of Health and Family Welfare attended the meeting.
The Health Minister gave directions that in order to ensure that the isolation/ quarantine facilities set up at airports adhere to all standards guidelines / protocols, a three member team will be constituted to inspect all airports to identify the gaps. It will include officials from the ministries of Health, Civil Aviation and Immigration. The three-member committee will submit a report within a week.
The Health Minister reemphasized on the importance of alertness, intensive training and capacity building of all stakeholders to be better equipped to address EVD, and directed for sensitisation of all stakeholders involved with the passenger screening.
Along with the airports, surveillance at seaports also needs to be strengthened, the Health Minister pointed out. He has called for a detailed report on the working of surveillance facility at ports.
The Health Minister desired that Health Ministry should expedite the action plan on the need to have India compliant on the core capacities required under International Health Regulations. On the core capacity of laboratory support the Health Minister emphasized the need to strengthen 10 such laboratories by the end of the month. On yet another core capacity, i.ethe hospital response, he has asked the concerned division to develop short term and long term strategies for medical management of emerging diseases such as Ebola Virus Disease. The Minister has directed the Health Ministry officials to constitute teams of experts who will visit the states and report on the preparedness of their designated hospitals, and asked them to work together towards capacity building of the states. He stated that training of the doctors and the para-medical staff needs to be a continuous exercise.
The Health Minister stated that the large medical force available with Ministry of Defence could be beneficially utilised at the time of need; he proposed that capacity building for Ebola case management should be initiated for Defence doctors and nurses to equip them better for emergency response management.