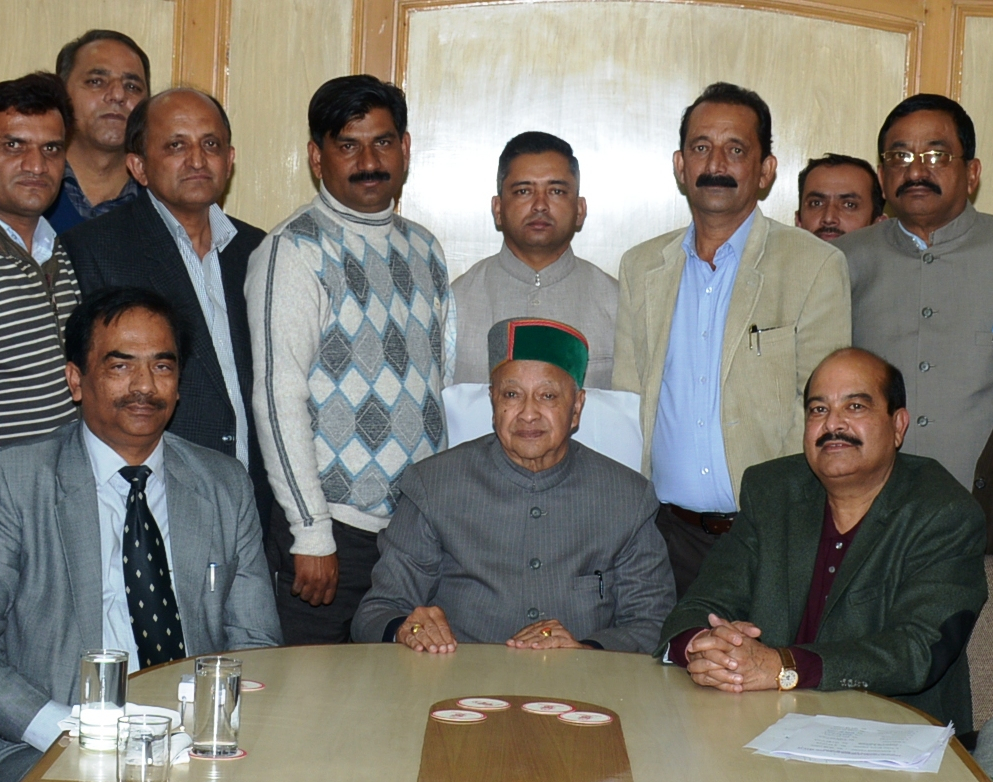 In the Board of Directors meeting of the Himachal Pradesh State Co-operative Bank, bank revealed to open four new branches and nine extension counters in the State in this fiscal year.
Chief Minister Virbhadra Singh presided over the meeting. The Chief Minister stressed for opening more branches in the far flung areas of the State for expansion of its business and benefiting the rural population.
The Chief Minister asked the bank to provide door step services through business correspondence, mobile vans and branch networks.
He congratulated the Bank for recovering the Non Performing Accounts (NPA) amounting to Rs 21 crore from the defaulters in the last two months, adding that it was for the first time that the NPA of the Bank has gone below 10% i.e. 9.6% at present.
He appreciated the efforts of the Bank for incorporating a new scheme namely 'Loan Against property' in Banks Loan portfolio and also for implementing the direct Benefit Transfer Scheme (DBT).
The Chief Minister expressed happiness over the Bank working as 'Service Implementation Agency for the department if IT through the Lok Mitra Kendras as all the electricity bills, HRTC tickets, land records etc were being deposited in the Bank through Village level entrepreneurs.
Harsh Mahajan, Chairman, HP State Co-operative Bank said that the bank will set up 100 ATM's by the end of this fiscal in the State and also intends to open new bank branches at Gothai in Bilaspur, Gatadhar in Sirmaur, Rajnagar in Chamba and Mandal in Shimla besides the extension counters at Kudu, Matiana and Kamlanagar in Shimla, Nanawan and Kothipura in Bilaspur, Bir Road, Ahju and Ropri in Mandi and Obri and Sarol in Chamba districts.
Bank has obtained licenses from the Reserve Bank of India for these branches and also fresh proposal for RBI approval for twenty more branches at Mehla, Sahoo and Killar, Dharwala in Chamba, Narain, Delath< Rampur Bus Stand< Jalog Thachi, Sangti< Junga< Mandarli and Mashobra in Shimla, Paddar and Chakkar in Mandi district, Harlog, Damli and Kaulan Wala Toba in Bilaspur, Leo in Kinnaur and Kafota in Sirmaur district and and extension counters at Kaithu and Jathia in Shimla, Chandol in Sirmaur, Chandpur and Barmana Market and Bhager in Bilaspur, In Governmment Engineering COllege and ESIC Medical College campus in Nerchowk in Mandi of the state. Amitabh Awasthi, Managing Director of the State Co-operative Bank said that HP State Co-operative Bank was the first bank in the country to be completely on Core banking Solutions (CBS). He said that the to meet out the financial requirements of the Hydel Projects entrepreneurs adequately per mega watt rate from existing rupees six had been enhanced to rupees eight. He said that in the quarter ending 30th September 2014 the operational profit of the bank was to the tune of rupees 107.19 crore and authorized capital to the tune of rupees Ten crore. The Non-official members of the BoD were also present on the occasion.