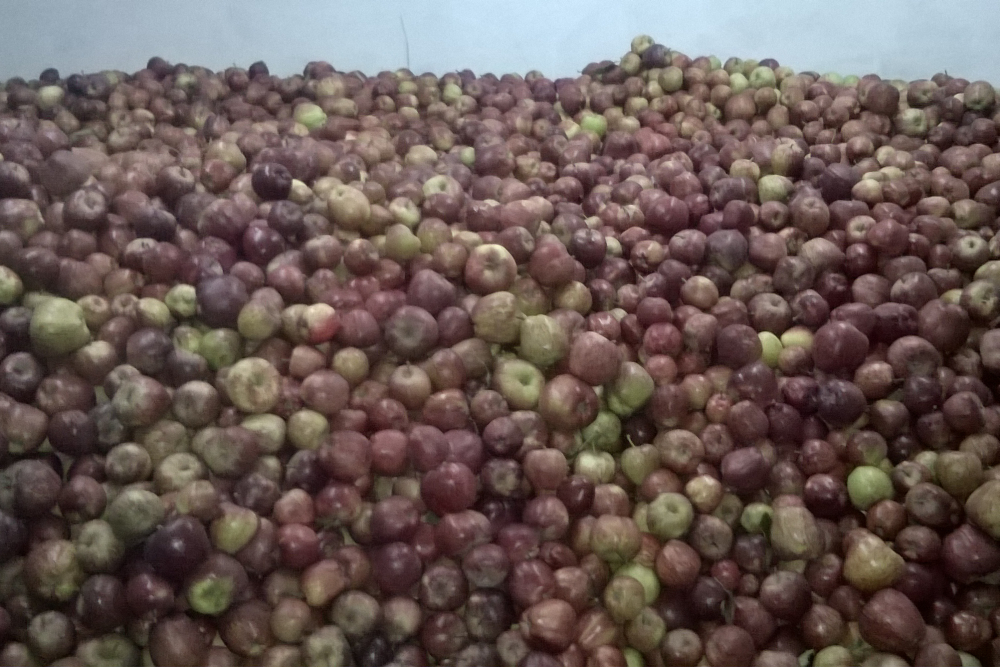 The Horticulture Department has procured 2084 metric tonne apples under Market Intervention Scheme (MIS) upto 7th September, 2014.
An official with the Horticulture Department said that 1470.354 metric tonne apples have been procured by HPMC and 613.398 metric tonne by HIMFED under MIS during the period.
He said that so far 178 apple collection centres have been opened by HPMC and HIMFED out of which 92 centres were opened by HPMC and 86 centres by HIMFED.
He said that 11728024 apple boxes i.e. 234560 metric tonne were exported outside the State upto 7th September through 26058 trucks.