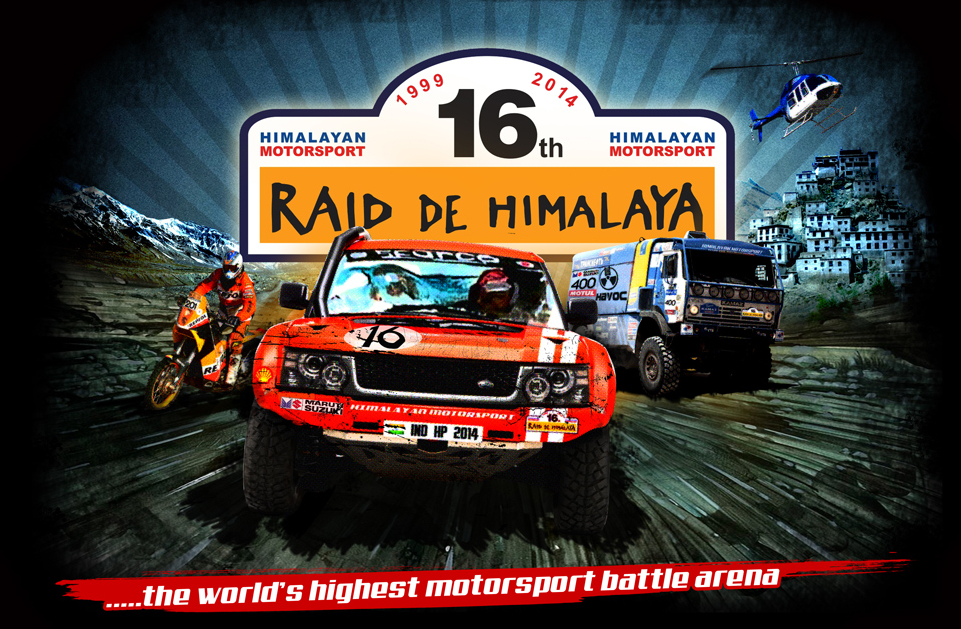 Additional Chief Secretary, Youth Services and Sports V.C. Pharka reveled that the 16th Raid-de-Himalaya would be flagged off on 4th October, 2014 in the afternoon from Peterhoff Hotel, Shimla.
The event is being organised by Himalayan Motorsport Association Shimla in collaboration of Departments of Youth Services and Sport and Tourism, Himachal Pradesh.
Pharka, a meeting convened to co-ordinate necessary arrangements for organising this event here today, said the first leg of the event would finish on 5th October at Manali after taking off from Shimla. The 2nd leg of the event will commence on 6th October, 2014 and after starting from Manali it would pass through Kunzum La and would halt at Kaza.
The third leg of this mega event would take off on 7th October from Kaza and would move through Komik, Dhankar and would again halt at Kaza. The 4th leg after taking off from Kaza, would pass through Gramphoo, Darcha and would rest at Sarchu on 8th October. The 5th leg of the 16th Raid-de-Himalaya would take off from Sarchu and would pass through Debring, Daat and would again halt at Sarchu on 9th October 2014.
The 6th leg of the event after pushing off from Sarchu on 10th October would move through Keylong and would be back to Manali. Rally would finish on 10th October and Prize distribution ceremony would be held at Manali on 11th October, 2014.
As per the information received about 150 teams from India and abroad would participate in the speed version called Xtreme while 'time, speed and distance' version was called Adventure Trial.
The State Government providing Helicopter services to meet any emergency during the event besides private helicopter would be kept ready for evacuation.
Organizers of the India's premier motor sport event have rightly maintained its real life thriller as en-route of its 1650 kms., motor sports enthusiasts will have to showcase their skill through harsh and difficult terrain at 4000 meters 11 high passes and below -20 degrees Celsius temperature.
However, due to recent floods in Jammu and Kashmir the rally route was reviewed and revised to facilitate the ongoing relief and rescue efforts in the State.
Kamal Sharma, Director Youth Services and Sports, Amarjeet Singh, Commissioner, MC, Shimla, SP Shimla D.W. Negi, S.P. Kullu Surender Verma, Additional PCCF S.S. Negi, Additional Secretary, GAD Ashwani Sharma, ADM Shimla D.K. Rattan and Vijay Parmar, President, Himalayan Motor sport Association and representatives of Police, Information and Public Relations, HRTC, and other senior officers were present among others in the meeting.