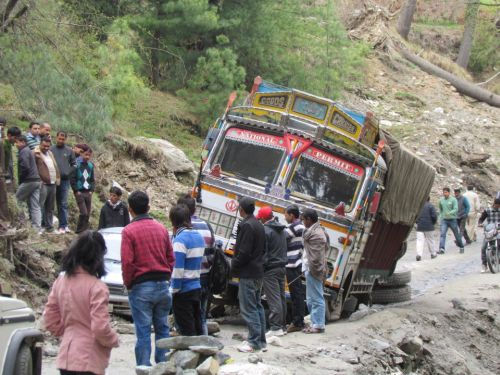 To ensure smooth traffic movement of trucks on Jubbal-Kotkhai road through Khara-Pathar, the local administration has imposed one way traffic regulation.
As per the one way traffic regulation, all loaded trucks with six and above wheels will leave from Jubbal side to Kotkhai side from 5 AM to 9 AM and 4 PM to 8 PM, and from Kotkhai side from 11.30 AM to 2 PM and 10.30 PM to 2 AM.
This traffic restriction will not be applicable on buses and other vehicles.
The decision of one way traffic for trucks was taken in the interest to facilitate smooth movement of traffic on Jubbal-Kotkhai road. Due to the ongoing road widening work of this road, regular traffic jams during the apple season were regular feature, which caused problem for commuters.