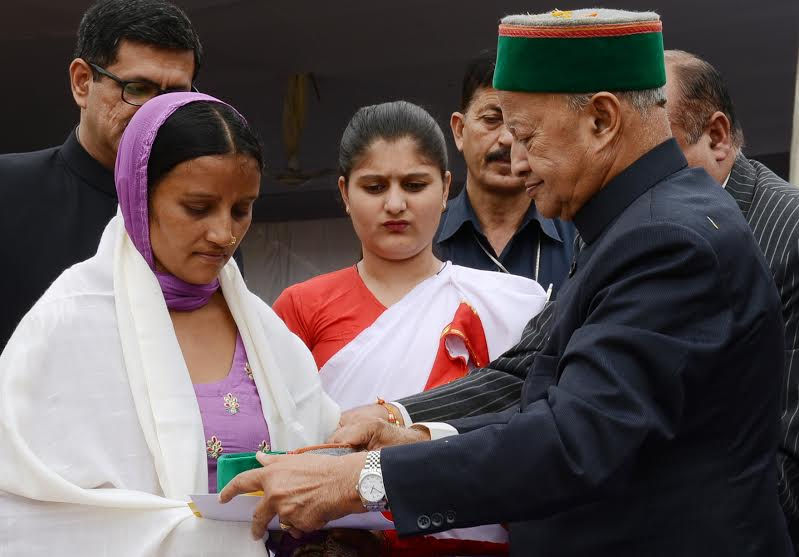 On the occasion of 68th Independence Day celebration, Himachal Pradesh Chief Minister Virbhadra Singh decorated Om Prakash Sujanpuri with 'Himachal Gaurav Puraskar' award for his contribution of promoting Kangra and Pahari School of paintings. Beside citation cash reward of Rs 21000 was given to him.
At the state level independence day celebration function at Nahan in Sirmour district, Virbhadra Singh also honoured Vikas Thakur for winning silver medal in the recently held commonwealth games at Glasgow. He was given a cheque of Rs 10 lakh, besides a citation.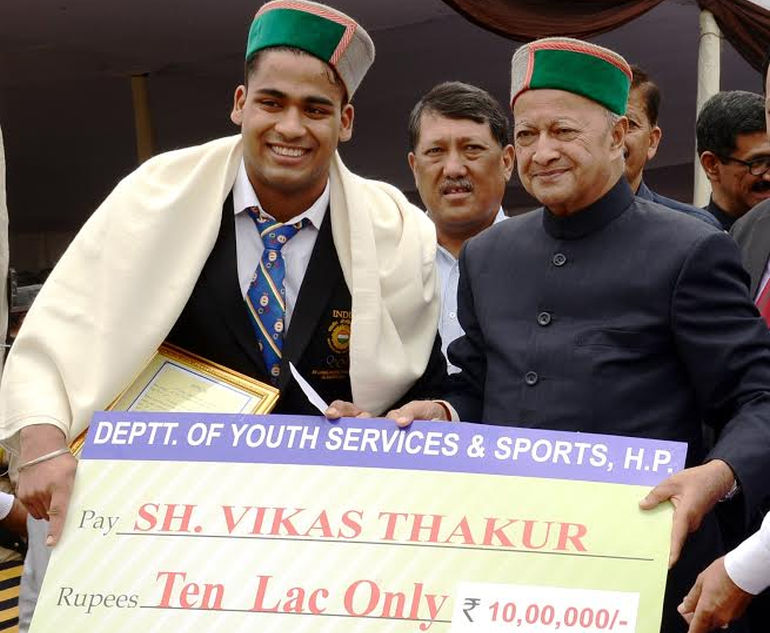 He gave 'Prerna Srot Award' to Anju Devi, for donating the dead body of her husband to PGI, Chandigarh where he breathed his last. She was awarded Rs 51,000 in cash besides a citation.
The Chief Minister also distributed 'Civil Service Award' to State Election Commission for making innovation in preparing electoral roll by using the primary data of election commission of India. The award was received by Anupam Kashyap Secretary, HP State Election Commission. The award comprised of Rs 2,50,000 in cash besides a citation.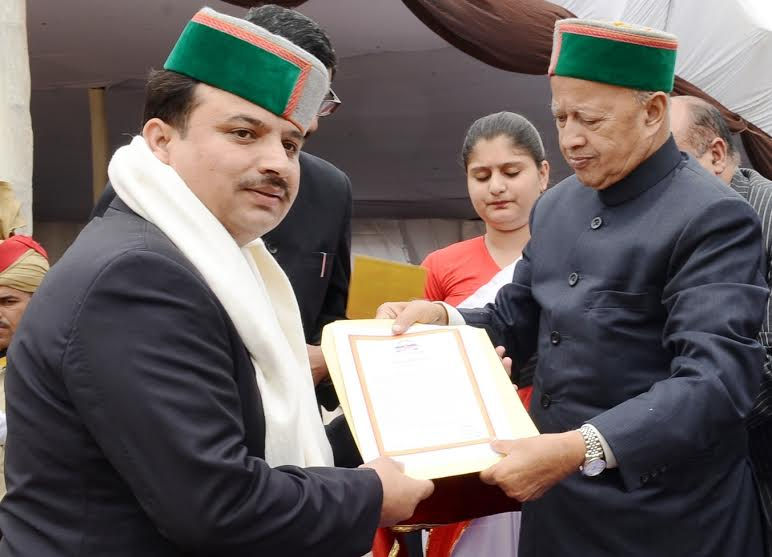 Chief Parliamentary Secretaries Mansa Ram, Jagjeevan Pal and Vinay Kumar, Chairman, Employment Generation and Resource Mobilisation, Harsh Vardhan, Vice-Chairman State Planning Board, Gangu Ram Musafir, MLA, Karnesh Jung, Chairman, HIMFED, Ajay Bahadur, Chairperson, Women Social Welfare Board, Satya Parmar, Ex MLA, Kush Parmar, Chief Secretary, P Mitra, DGP, Sanjay Kumar, ACS, VC Pharka, Secretary GAD, Bharat Khera, Director, Information and Public Relations Rakesh Sharma, Deputy Commissioner Vikas Labru, Superintendent of Police, Balbir Thakur and other dignitaries of the town were present on the occasion.