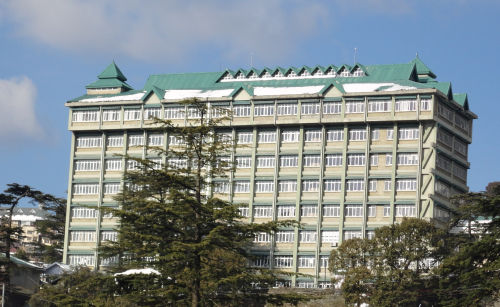 The Himachal Pradesh High Court has stayed the order of the Income Tax Commissioner, Shimla to transfer cases relating to investigations into the revised income tax returns of Chief Minster Virbhadra Singh and his family members to Chandigarh.
A division bench of Chief Justice Mansoor Ahmad Mir and Justice Tarlok Singh Chauhan passed these orders on the petitions filed by the Chief Minister, his family members and Anand Chauhan, caretaker of the chief minister's orchards.
Earlier, the Income Tax Commissioner had transferred all the cases to Deputy Commissioner of Income Tax, Central Circle, Chandigarh saying that centralisation of cases will enable department to conduct focused, synchronised and coordinated investigation.
The Court observed that there is no need to transfer the cases to Chandigarh as the coordinated and joint investigation of all cases can be done in Shimla. Court observed this will only result in harassment to them.
The court directed the income tax commissioner to file reply within four weeks. The case is listed for next hearing September 16.