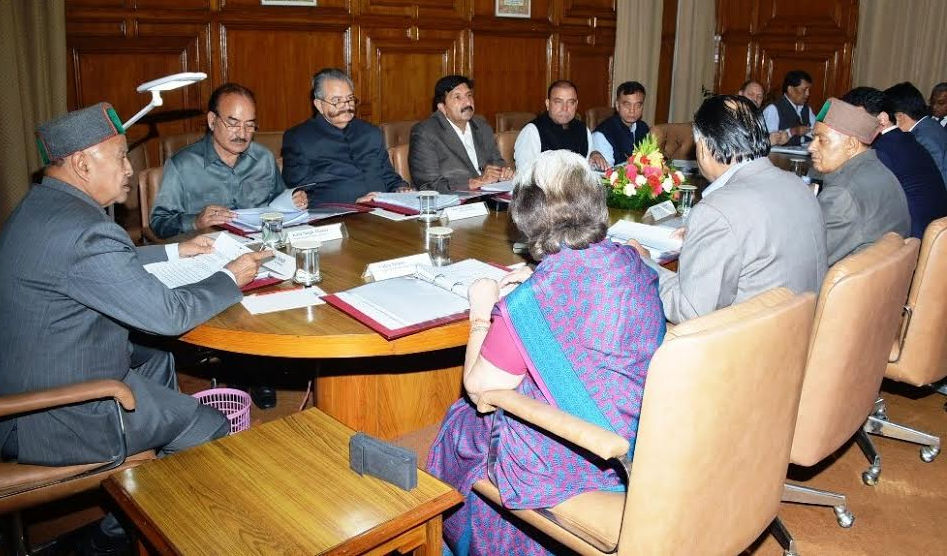 The Cabinet in its meeting held here today under the chairmanship of Chief Minister Virbhadra Singh decided to set up a sub-committee for Resource Mobilization and Economy Measures under the Chairmanship of Health Minister Kaul Singh Thakur with Transport Minister GS Bali, Industries Minister and Mukesh Agnihotri as members.
The Cabinet decided to set up Women Police Station at Dharamsala and Mandi on the analogy of the first women police station of the State set up at Shimla and inaugurated by the Chief Minister recently. It was decided to create 21 posts for each police station.
It was decided to relocate the 9.9 MW Chirchind-II Hydel Electric Project (HEP) with a condition that the developer shall be required to execute revised capacity agreement and maintaining the riparian distance with respect to its upstream as well as downstream projects allotted/proposed besides the Government won't be responsible or liable for any time and cost run over due to re-location of the project domain beyond the provision contained in Hydro Policy of the State.
The Cabinet also decided to provide funds for maintenance and day to day rituals to be performed in those temples whose land had been vested by the Government or is under the occupancy/non-occupancy tenants, from the revolving fund, as announced by the Chief Minister in his Budget speech 2014-15 for upkeep of such temples and performing regular Pooja.
It was also decided to create one post of Temple officer for Mata Balasundri Temple Trust at Trilokpur in Sirmaur district. Nod was given to fill one vacant post of Scientific officer, (DNA) in State forensic science laboratory, Junga.