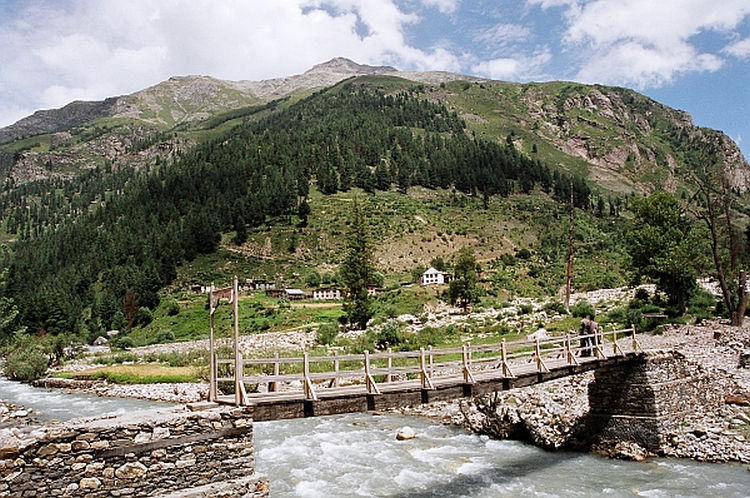 Pangi Valley in the upper part of Chamba District is one of the most tribal areas in Himachal Pradesh. This rugged and remote hidden valley is located between Pir Panjal and the Greater Himalayan Zanskar ranges. Pangi valley is divided into Saichu, Hudan Bhatori and Sural Bhatori valleys having an elevation ranging from 2,100 m to 3,400 m above sea level.
Pangi is 173 km from Chamba via Sach Pass which is situated at an altitude of 14,500 feet (4,400 m). Also known as Trekkers Paradise, Pangi Valley offers spectacular scenic beauty with drastic road conditions. Pangi valley is mostly inhabited by Hindus with a little population of Buddhists.
These people are called Pangwals and Bhotis. The valley's unique culture is kept alive by the people in their folk songs, music and tribal dances. There are some beautiful valleys within the Pangi region such as Sural, Saichu, Kumar-Parmar, Hundan and Sechu which are all connected with Zanskar.
There also a number of exciting treks from Pangi valley to Keylong (Lahaul valley), Manali (Kullu) and Kishtwar in Kashmir. The best time to visit the Pangi valley is between May and October as it remains land locked for about six months due to heavy snow fall.