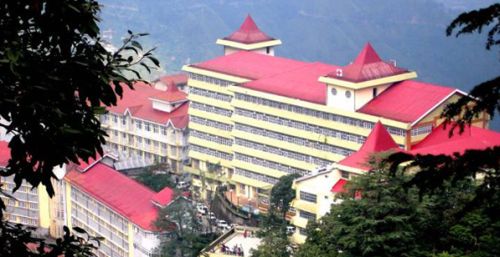 The Department of Surgery, Indira Gandhi Medical College (IGMC), Shimla will organize 31st AMASI Skill Course, FMAS Examination and Advanced Laparoscopic Surgery Workshop from 4th April to 6th April, 2014 in IGMC. Disclosing this here today Prof. K.S. Jaswal, Head of Surgery Department, said that surgeons and gynecologists from Himachal, neighboring states and abroad would participate in the workshop.
Prof. Jaswal said that this course would help the surgeons and gynecologists of the State to understand the principals of basic and Advanced Laparoscopic Surgery. He said that this would improve their professional competence and the benefits of minimal access surgery would also be available to the patients. The aim of the skill course was to upgrade the knowledge in recent Laparoscopic Surgery and to keep abreast with current trends.
He said that their would be live transmission of surgeries from two operation theatres from 8 A.M. to 11 A.M. on 4th and 5th April, 2014 followed by skill course and FMAS certification for those candidates who qualify the exams on the last day. He said that Laparoscopic Cholecystectomy, Single Incision Laparoscopic Cholecystectomy, Laparoscopic Appendicectomy, TEP, TAPP, Laparscopic Management of Hydatid cyst., Laparoscopic Anterior Resection, Laparoscopic CBD Exploration, Laparoscopic Right Hemicolectomy and Laparoscopic Hysterectomy would be the highlights of live workshop. Six CME credit hours would be awarded to those candidates who would participate in the skill course, he added.
Prof. Jaswal said that the Himachal Pradesh Government had allowed all the surgeons and gynecologists working in all the health institutions of the State to participate in this skill course and workshop. Prof. ADN Bajpai, Vice Chancellor of Himachal Pradesh University, Shimla will inaugurate the workshop on 4th April, 2014.