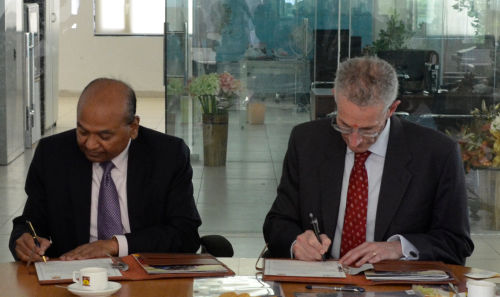 APG Shimla University signed a memorandum of intent with the Whitireia Institute of Technology (WIT), a government institution of New Zealand. Dr. Devendra Pathak (VC APG Shimla University) and Chris Gosling (Dy. Chief Executive) represented APG Shimla University and WIT respectively.
It will provide a platform for allowing students to gain credits while studying at APG Shimla University in study programmes at WIT. Besides an exchange programme, faculty and student, it will also provide a new resource exploration opportunity for both the universities.
The memorandum of intent will last for 12 months after which it will be converted to a memorandum of understanding (MoU) with mutual consent of both the institutions.