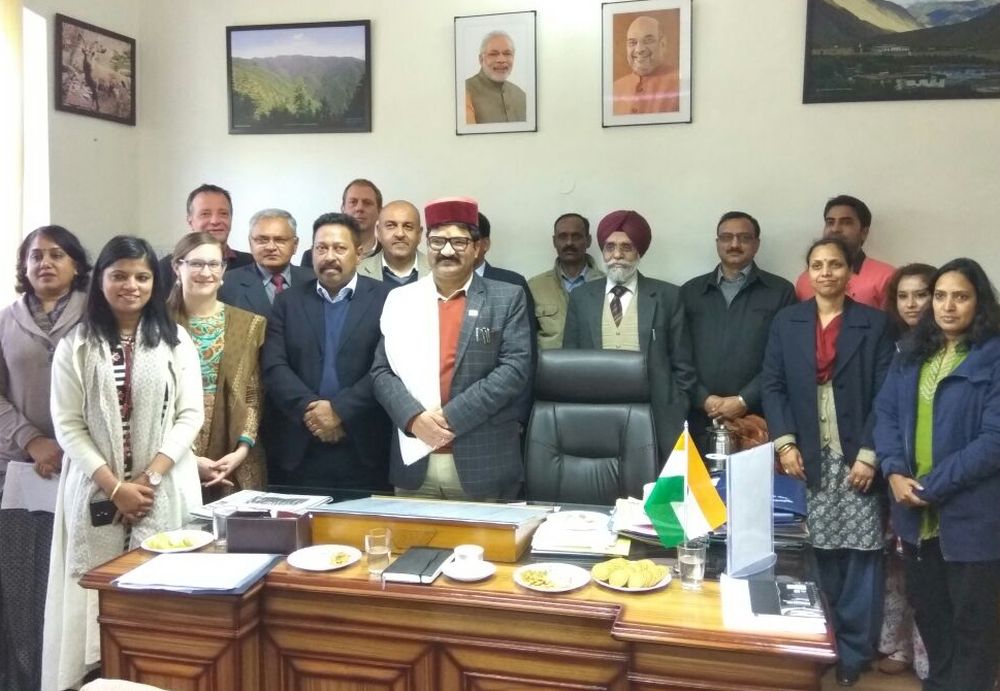 Shimla: A World Bank team led by Ranjan Samantary and Chris Jackson met Forest Minister Govind Thakur, today and discussed the World Bank funded integrated development project on Source Sustainability and Climate Resilient Rain-fed Agriculture and its implementation.
The objective of the project was to improve springs and streams in selection gram panchayats, source sustainability for mitigating the effects of climate change, decentralized water infrastructure development, enhance carbon stocks, inclusive growth with special emphasis on climate co-benefits in agriculture and forestry sectors, innovation, diversification and transformation of rain fed agriculture production system etc.
Forest Minister said that the total cost of the project was Rs. 650 crore out of which Rs. 515 crore would be the World Bank share and remaining Rs.135 crore would be state share. The duration of the project will be seven years from 2017 to year 2024.
The project would be implemented through HP Natural Resource Management Society with headquarters at Solan in selected gram panchayats of 10 districts of the state i.e. Bilaspur, Chamba, Hamirpur, Kangra, Kullu, Mandi, Shimla, Sirmour, Solan and Una. The project would be an integrated multi-sectoral project which will be implemented in arable and non-arable areas taking gram panchayat as a unit. The gram panchayats shall be selected based on the specific criteria such as ecological degradation, water scarcity, extent of poverty, vulnerability of climate change, cluster of contiguous gram panchayats etc.
Additional Chief Secretary (Forest) Tarun Kapoor, Principal Chief Conservator of Forests G.S.Gorya and Chief Project Director Dr. Y.R.R.Singh were also present in the meeting.