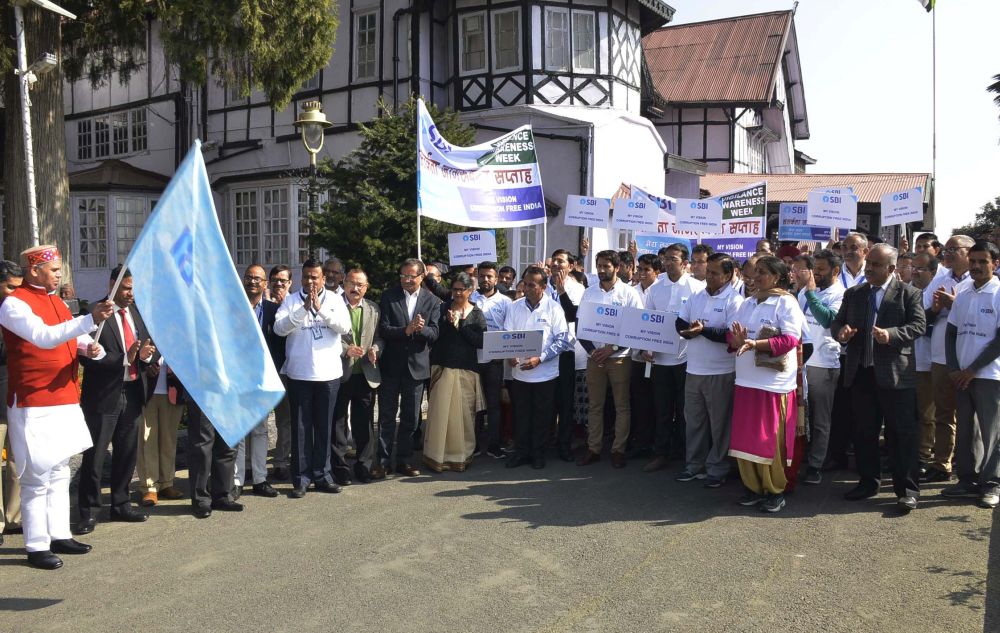 Shimla: Governor Acharya Devvrat, today flag off a rally (Walkathon) organized by State Bank of India under the Vigilance Awareness Week on the vision of Corruption Free India from Rajbhawan, Shimla.
In an event organized on this occasion, the Governor also administered the Integrity Pledge to all the staff members of SBI with the theme 'My Vision -Corruption Free India'.
The Governor appreciated these efforts of SBI and said that corruption makes the society hollow.
"There is no place for corruption in our society and to overcome this practice that has become a matter of concern, there is a need to change the mindset of the people", said the Governor.
He added that we should work honestly in this direction and should move forward by believing in Karma Fal system.
Earlier, Abhijit Mazumdar, General Manager, State Bank of India welcomed the Governor on the occasion.