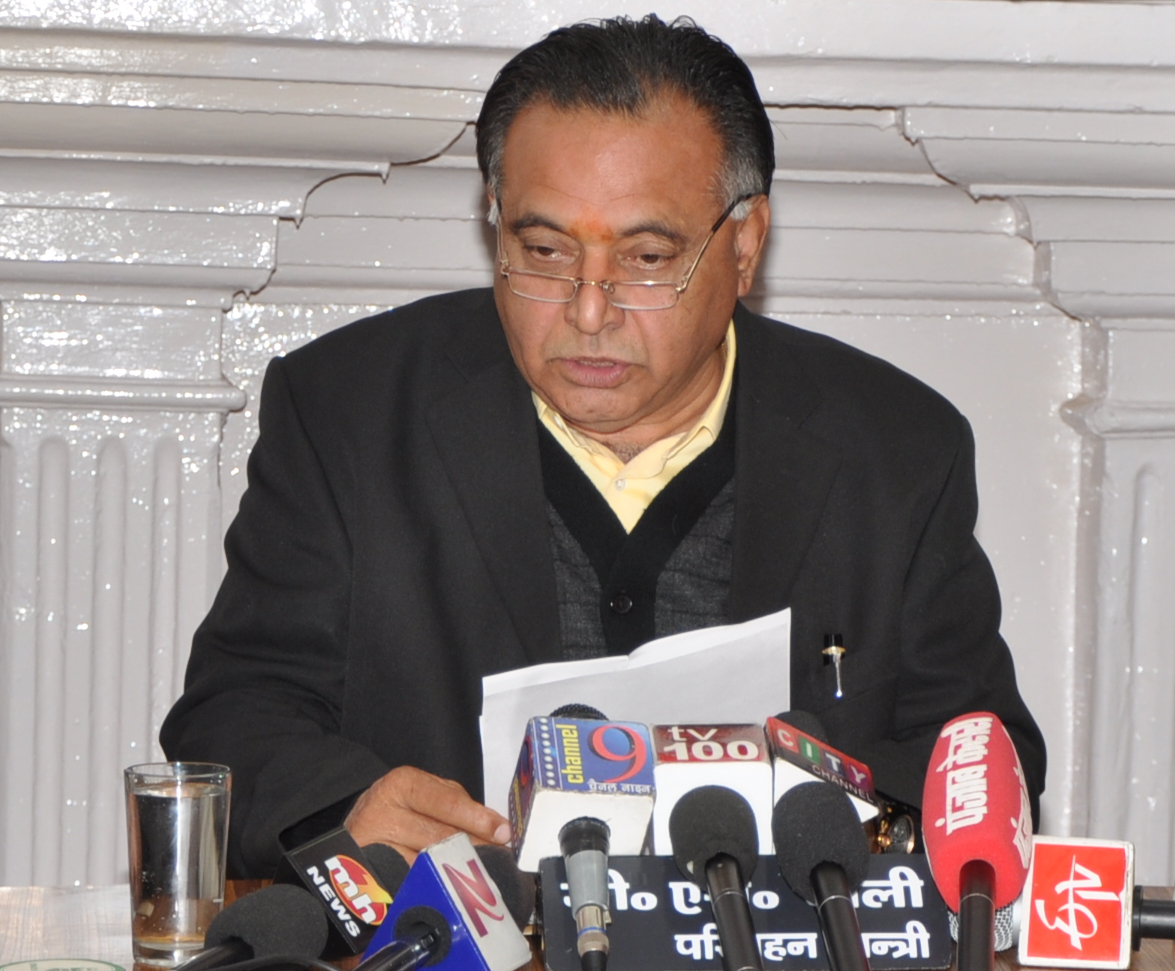 New Delhi: Transport Minister G.S.Bali called on Union Minister of Urban Development M. Venkaiah Naidu at New Delhi and submitted new proposals for consideration of the State transport under Jawaharlal Nehru National Urban Renewal Mission (JNNURM).
Bali apprised the Union Minister that the State Government had submitted a proposal of 1123 buses under JNNURM whereas only 800 buses have been sanctioned by the ministry. He requested him to sanction the remaining 323 buses for the State at the earliest. He said that 165 buses 0f 12 meter length had been sanctioned to the State and said that in view of the tough terrain of the State the plying of buses with 12 meter length was not viable. He requested the Union Minister to provide only 100 buses of 12 meter length and remaining 65 buses may be replaced with 100 mini buses.
Bali also emphasized that with the introduction of JNNURM fleet and the existing deployment of buses in public and private sector, passenger transportation system for providing efficient services to the public requires comprehensive route planning exercise based on sophisticated route planning software, akin to the one used by the Civil Aviation authorities for deployment and regulation of air-crafts. This will provide State-of-the-Art passenger information system to the travelling public to facilitate convenient departures. It will entail an expenditure of Rs. 10.00 crore.
Union Minister of Urban Development appreciated the concerns raised by Bali and expressed his willingness, in principle, to take this further for sanction after the same are examined by the ministry. He also assured that he will soon fix a meeting to consider these proposals in which officers from the ministry and the State Government would participate.