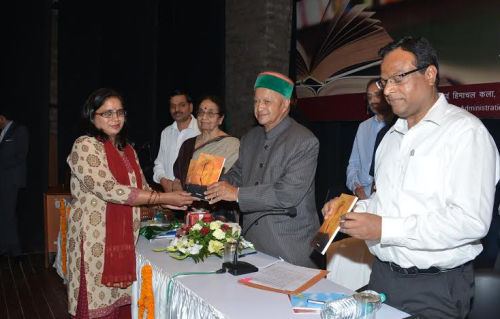 Explaining various facets of women, Nita Agarwal in her book 'Nari Vyatha Avam Anya Kavitay' has tried to throw light on the Women Empowerment, Dowry and Female Infanticide.
'Nari Vyatha Avam Anya Kavitay' comprised 71 poems and poetess has tried to touch every aspect of women's life. Poetess has also highlighted the issues of Kashmir, Terrorism, Youth, problem of price rise and many other present burning issues.
The book is published by SN Publications and available at Asia Book House, Shimla. Chief Minster Virbhadra Singh released the book on the first day of Shimla Book Fair.