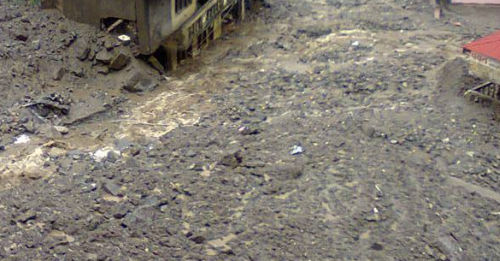 UPA Chairperson and Congress President, Sonia Gandhi assured all help to the state in the hour of crisis. She assured the Chief Minister that the Government of India stood by him in the rescue, relief and rehabilitation efforts of the State Government.
Sonia Gandhi today talked to Chief Minister Virbhadra Singh over the phone and expressed grief and sorrow at the loss of lives and property in the state.
Besides, Home Minister Sushil Kumar Shinde in telephonic conversation with Chief Minister Virbhadra Singh assured of all necessary help from Government of India following the loss of life and property in Himachal Pradesh particularly in tribal district of Kinnaur.
The Home Minister talked to the Chief Minister on the telephone and got information about the latest situation about the rescue and relief efforts. Chief Minister requested him for adequate central assistance to cope up the loss the State had suffered. Home Minister assured him that all possible help would be extended to the state government in carrying out rescue and relief operations, besides bringing life back to normalcy.
To ascertain the losses caused due to incessant rainfall, landslips and snow in Himachal Pradesh, particularly in the tribal district of Kinnaur which suffered heavy loss of life and property, Chief Minister Virbhadra Singh will take a review meeting at Mandi on 20th June, 2013.
Industries and Information & Public Relations Minister Mukesh Agnihotri, informed here today that the meeting had been called urgently to step-up the measures to be taken to speed up relief and rehabilitation work in the landslide hit areas of the State, besides evacuating the remaining stranded persons at various places in Kinnaur district.