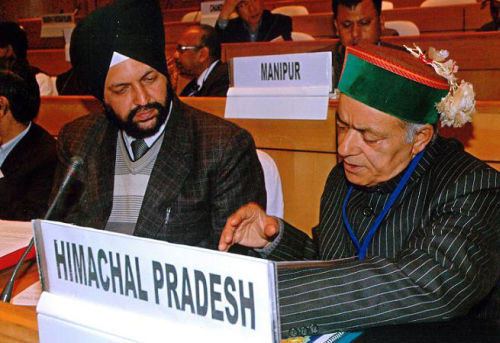 Forest Minister Thakur Singh Bharmouri, who also holds the portfolio of Fisheries, disclosed that Central Government had sanctioned Rs. 1.89 crore as hundred percent grant for the modernization and construction of Fish Landing Centres in the State reservoirs under the scheme of National Fisheries Development Board (NFDB), Hyderabad. He said that State was concentrating on maintaining the quality of fishes in state reservoirs to benefit those involved in this avocation.
Bharmouri further disclosed that one more project for creation of Post Harvest Infrastructure (Cold Chain) in the state reservoirs was in the process of getting sanctioned. State had successfully transferred the technology of Rainbow Trout Farming in private sector and as many as 370 Trout Units had been constructed through 160 Trout Growers and 100 new Trout Units were also being added in the State by providing technical and financial assistance, he added.
Forest Minister said that efforts were afoot to produce fish seed in Trout Fish Farm at Patlikuhl which was a Model Demonstration Centre for private entrepreneurs. He said that recently 30,000 seed of Rainbow Trout had been exported to Bhutan and two lakh seed had been sold to Sikkim from Trout Fish Farm, Patlikuhl which was a record production of Trout Seed during the current year.