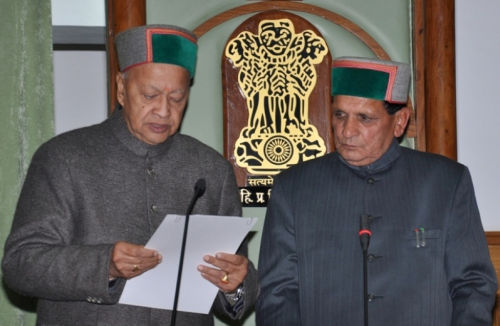 Newly elected legislators, including 22 first-timers, were administered the oath by Pro-Tem Speaker Mansa Ram on the first day of the winter session of the state Assembly at Tapovan, Dharmshala.
The Assembly has 68 elected members. Doon legislator Ram Kumar Chaudhary, accused in a murder case, could not be administered the oath as he was not present.
Chief Minister Virbhadra Singh was the first to be administered the oath in the Assembly, followed by Prem Kumar Dhumal.