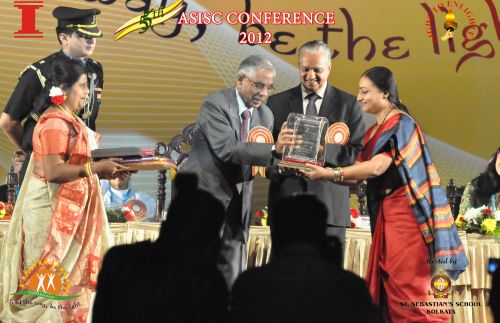 Himachal N G O Chetna has won the national award in "special education" for outstanding contribution in the field of education and human enrichment for the year 2011.
West Bengal Governor M.K. Narayanan presented "The Derozio Award 2011″ for its contribution in the rehabilitation of intellectually challenged children to Chetna Chairperson Dr Malika Nadda in a function held in Kolkata.
West Bengal Governor M.K. Narayanan presented an engraved gold medal (22 ct.24 grams), a citation, a silver plaque and a demand draft of Rs one lakh as award money to NGO. The function was organised by association of schools for Indian school certificates in a function held at science city, J B S Haldane Avenue Kolkata.
In the citation function, Chetna's contribution for devoting to the cause of capacity building and social integration of differently able children and for imparting vocational training and extending support services to the children and elders in the area such as physiotherapy, occupational therapy, and speech therapy appreciated.
West Bengal Governor M.K. Narayanan also appreciated the role of the NGO Chetna for motivating rural women to form self help groups for their economic upliftment and financial independence and conducting regular counseling programme for the parents.