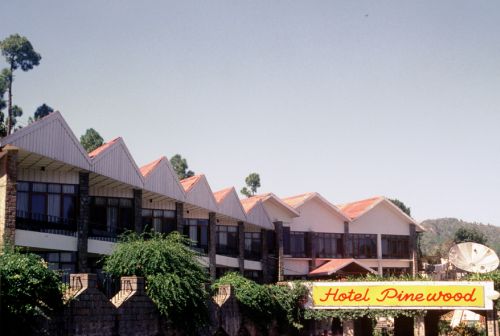 Barog is a beautiful hill station situated halfway between Dharmpur and Solan on Kalka-Shimla highway. At an altitude of 1689 meters, Barog has a commanding setting and offers its travelers the tranquil atmosphere and some fresh air that you will miss in the city life. Here, Himachal Tourism runs a hotel called 'Hotel Pinewood' that welcomes all with open arms – be it the luxury seekers or the economy travelers. Surrounded by dense pine and oak forests, Hotel Pinewood is a self-contained hotel and an ideal place for a lazy holiday to start afresh. Barog is rich in natural beauty and beckons you to enjoy the nature's bonanza that all the hills of Himachal are bestowed with.
To be there
Barog makes a conveniently accessible destination or say a nice stopover situated in the halfway if you are traveling to or from Shimla to Chandigarh. Barog is 62km from Chandigarh and you can reach here by Kalka-Shimla highway or by boarding a toy train from Kalka. The closest airport is at Jubbar-Hatti, 65 km away and at Chandigarh. The nearest narrow gauge railhead is at Barog itself.
What makes it so special?
The Hotel Pinewood at Barog offers you one of the most beautiful surroundings and serves as a perfect place for a lazy holiday or a quiet honeymoon. On the top of this, it is easily accessible from Shimla and Chandigarh which make it an ideal choice if you want to spend some good time but don't have long leaves to your credit.
What does it offer?
Apart from the breathtakingly beautiful view of the surroundings, Hotel Pinewood offers some of the best and modern facilities to its visitors. They are the following:
 The luxury suites and deluxe double bedrooms have wall-to-wall carpeting.
 The rooms are airy, spacious, well furnished and have attached baths with running hot and cold water.
 Room service, Laundry and Dry Cleaning
 Parking within premises
 2 Conference halls with a capacity of 450 persons.
 For entertainment, each room has Satellite TV. Apart from that, there is a billiards room, table tennis, sauna and steam bath.
 Bar & Restaurant serve Indian, Chinese, Continental and Himachali cuisine. Open air Cafe.
 Mastercard / Visa Credit Cards accepted
Main attractions in the vicinity
Some of the stunning attractions in the vicinity of the Hotel Pinewood at Barog include
Railway Station: At the distance of merely three kilometers is one of the most attractive stations in the Scottish style on the Kalka-Shimla rail route.
Dagshai: Once the British cantonment, this small but beautiful town is surrounded by pine trees and has an old church.
Solan (8 km ): Located on the National Highway – 22 Solan derives its name from "Shoolini Devi" a local deity whose temple is situated in Solan Graon which is in existence since ancient times. There are beautiful parks such as Children Park, Mohan Park and Jawahar Park which have adequate arrangements for comfortable sitting and strolling. A mini zoo in the park adds to the fascination of the environment.
Jatoli: At a distance of 7 km from Solan, this small but beautiful village on Solan-Rajgarh road is famous for Vishal Shiva temple.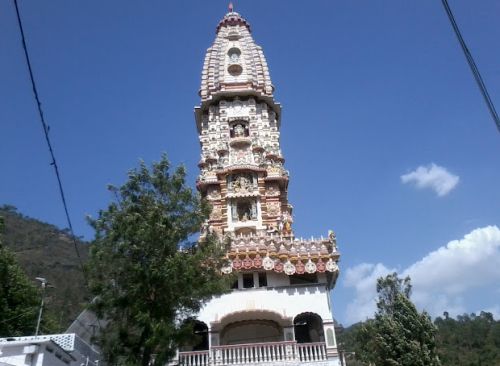 Karol Goofa (17 km): On the Karol Tibba (2135m) and 8 km from Solan town is an ancient Sidh Goofa which is considered to be one of the longest Goofa in Himalayan region. It starts from Karol and ends somewhere at Pinjore. Besides Goddess Kali and Lord Hanuman temples, Thakur Mandir on top of the hill are some the great attractions.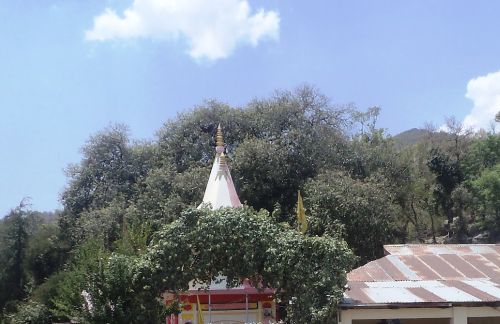 Gaura: Located alongside the Solan-Rajgarh road, this place is famous for Mahasheer fishing in Giri River.
Rajgarh: 53 km away from Barog, Rajgarh is a picturesque area with numerous orchards and picnic spots like Habban and Nacchana.
Tariff at the Hotel Pinewood
Pinewood Suite (DBR) —————- 5000/-
DBR Deluxe ( Bridal Suite)———– 3500/-
DBR Deluxe (Ground Floor) ———– 3200/-
DBR Deluxe————————— 3000/-
Log Hut——————————-2500/-
DBR Regular (Conference Block) NXB— 2000/-
Guest Dormitory———————- 400/- each bed
Dormitory—————————- 150/- each bed