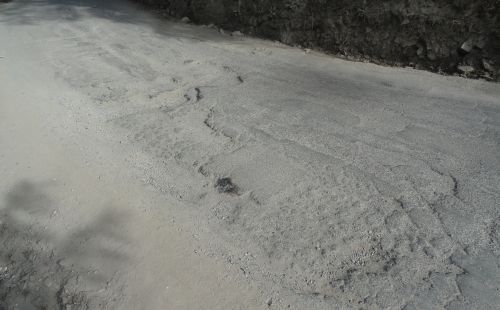 Himachal Govt has blamed UPA Govt for the conditions of the roads in State. Irrigation and Public Health Minister Ravinder Ravi declared that the BJP government had spent much more than the previous Congress regime on roads and buildings.
Replying to the debate on cut motions for the demand pertaining to the Public Works Department, he said in the 2003-07 period the total spending on roads amounted to Rs 1,282 crore, whereas the present government had over the past four years provided Rs 2,976 crore. Similarly, the allocation for maintenance was only Rs 1,685 crore during Congress regime as compared to Rs 3,075 crore provided during 2008-12, and with an allocation of Rs 1,195 for 2012-13 , the total amount would cross Rs 4,200 crore.
The state received only Rs 512 crore for roads from NABARD during 2003-07, whereas the present government had secured Rs 1,151 crore in just four years. The comparative figure for under the Central Road Fund was Rs 89.36 crore (2003-07) and Rs 173.48 crore (2008-12).
Earlier, initiating the debate Kaul Singh said roads across the state were crying for repair and the government had faltered on the construction of new roads under the Prime Minister's Rural Road Programme. The quality of maintenance works was substandard and surface was peeling off soon after fresh tarring.
The government had been harping on the construction of tunnels for the past four years, but so far even detailed project report for even a single project had not been prepared. Work on the road projects in the constituencies of Congress MLAs was being delayed for one reason or the other.
Gangu Ram Musafir drew attention to the bad condition of the Chhaila Kumarhatti road and the overall dismal state of roads in the state for want of proper maintenance. Kuldeep Pathania said in his Bhattiyat constituency not a single road had been constructed over the past four years, while Mukesh Agnihotri alleged that funds allocated for various roads and bridges in his Santokhgarh constituency were being diverted to other segments for political reasons.
BJP Govt is blaming Centre Govt for the dilapidated condition of the roads from the last four years, but it is over my head that in the last four years why capital's roads are in deplorable conditions.